FREE DOMESTIC SHIPPING on orders $50 or more! Production time is 5-7 business days.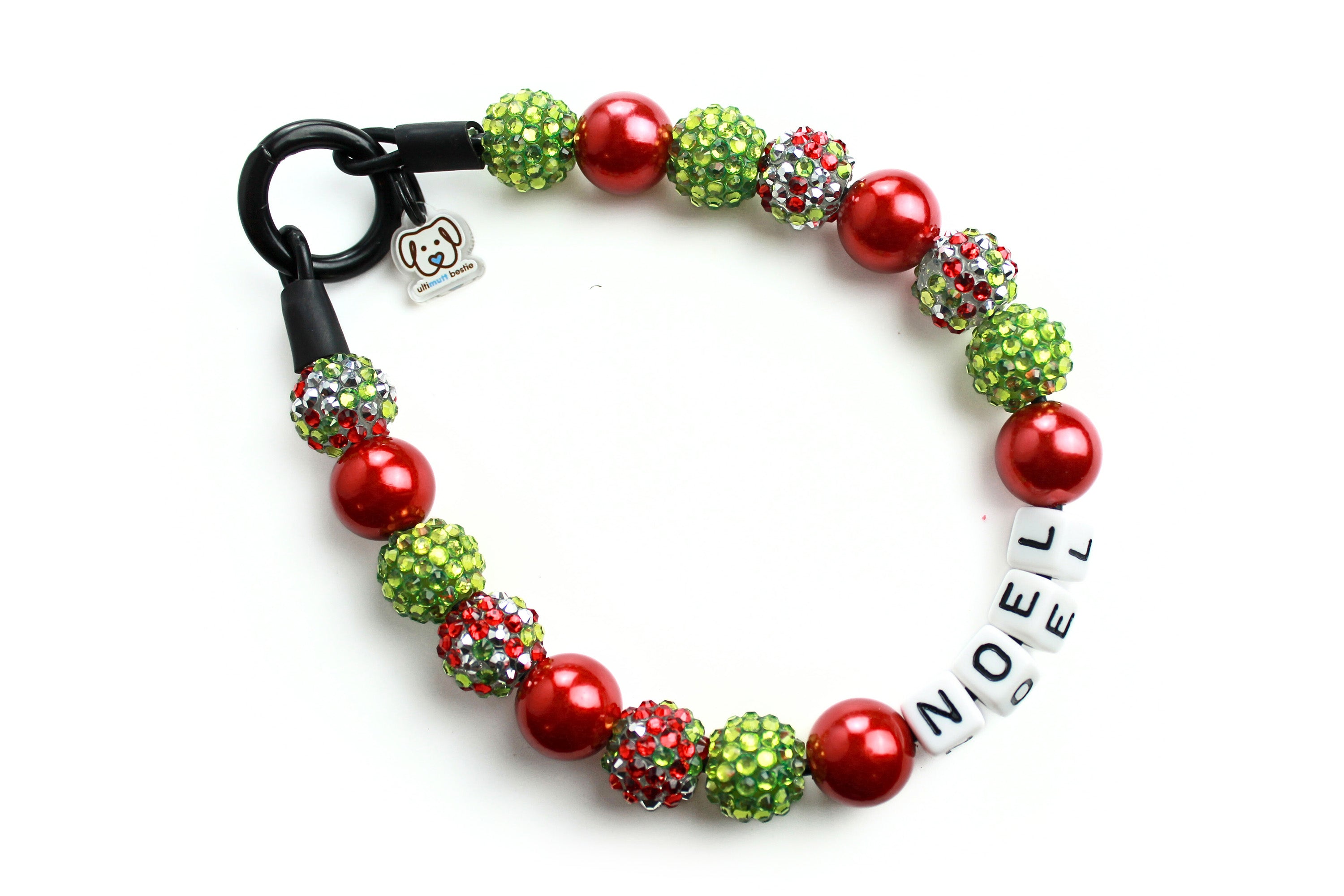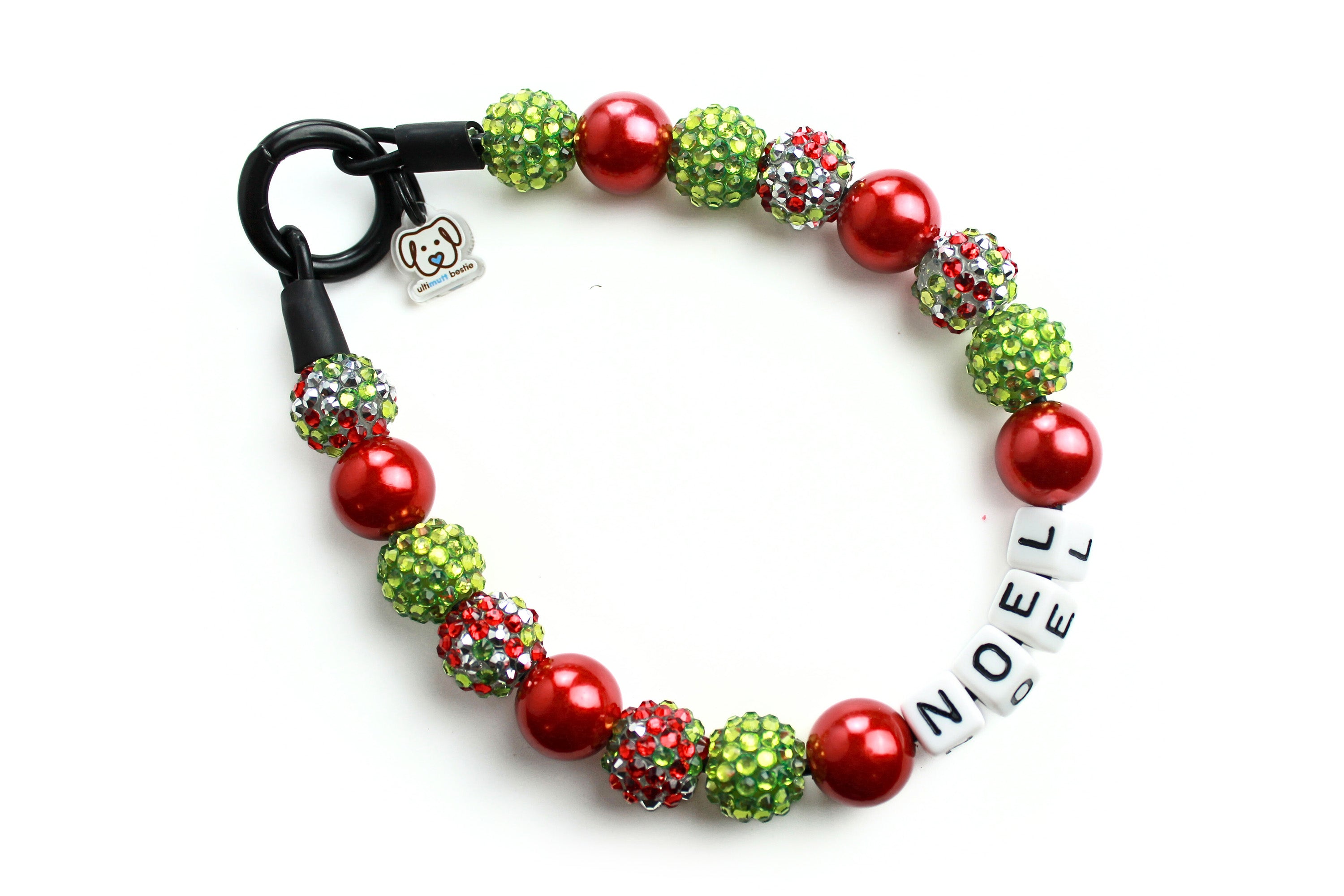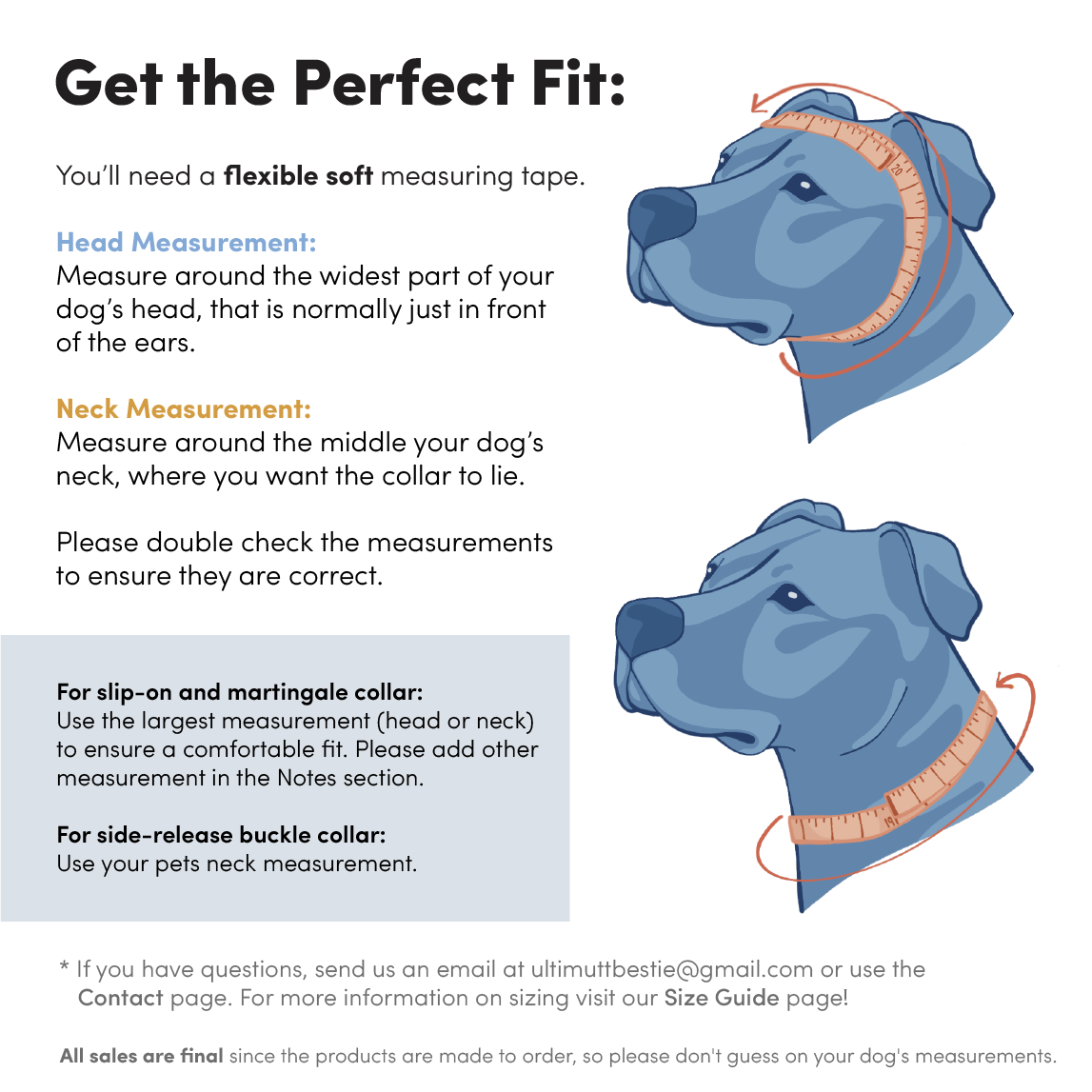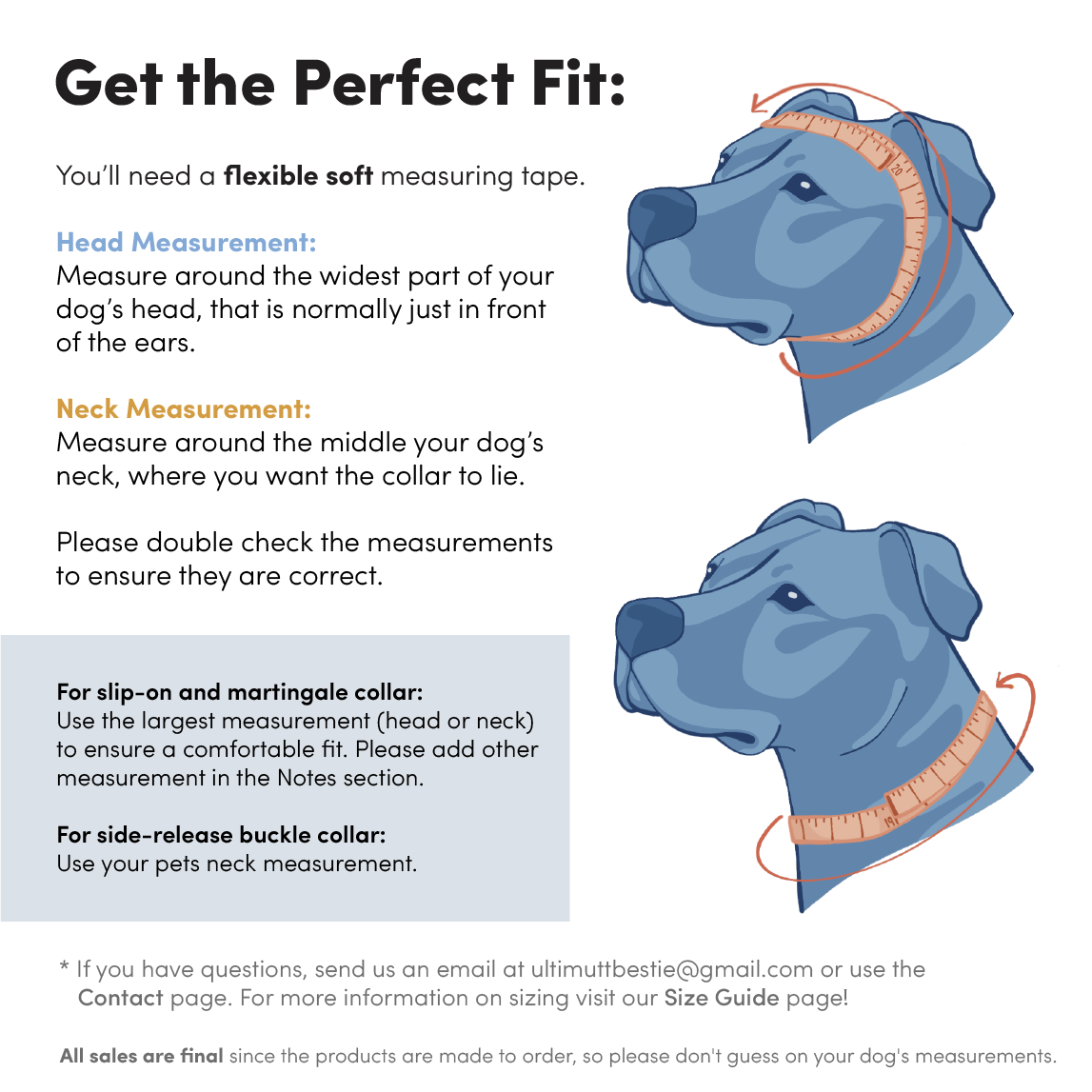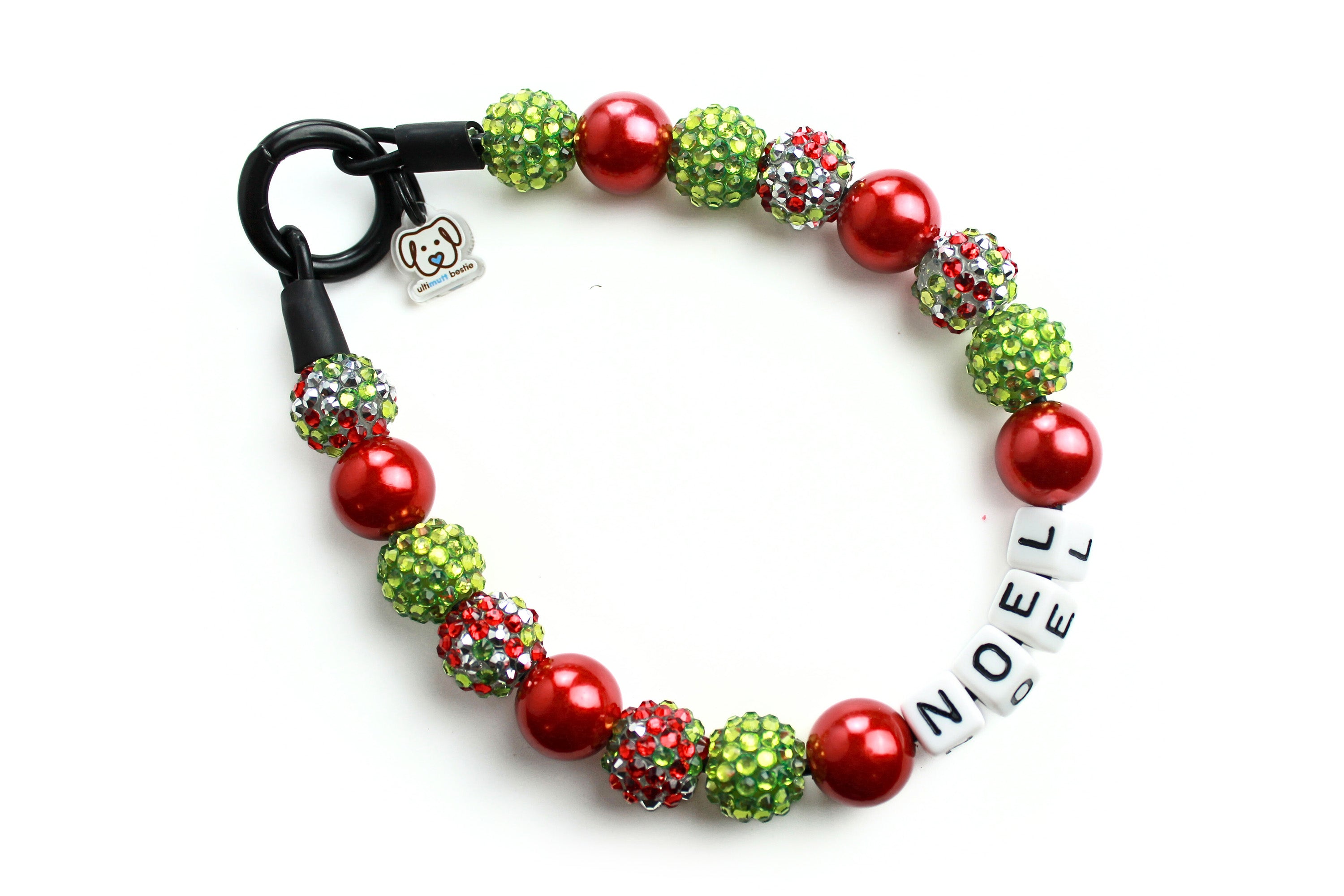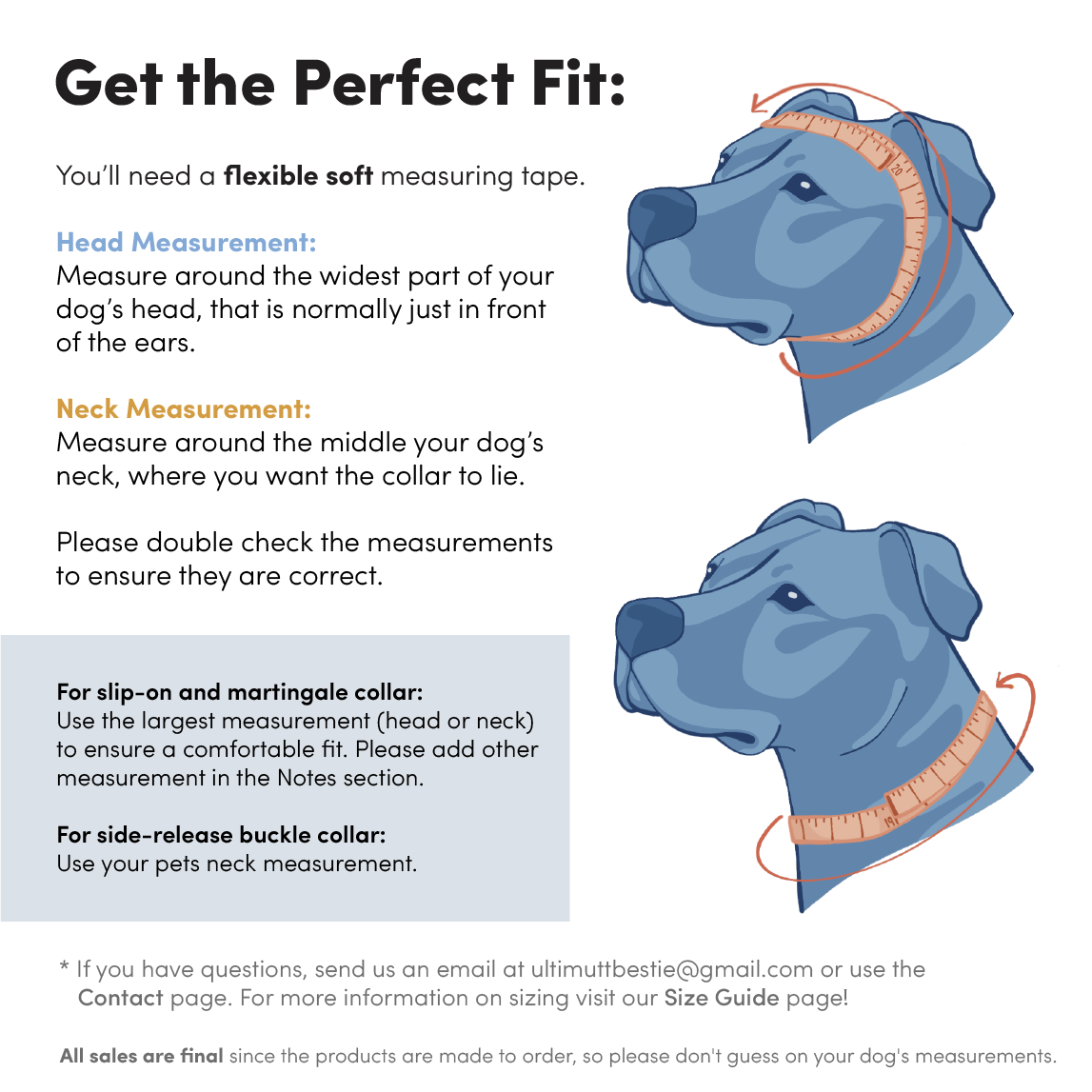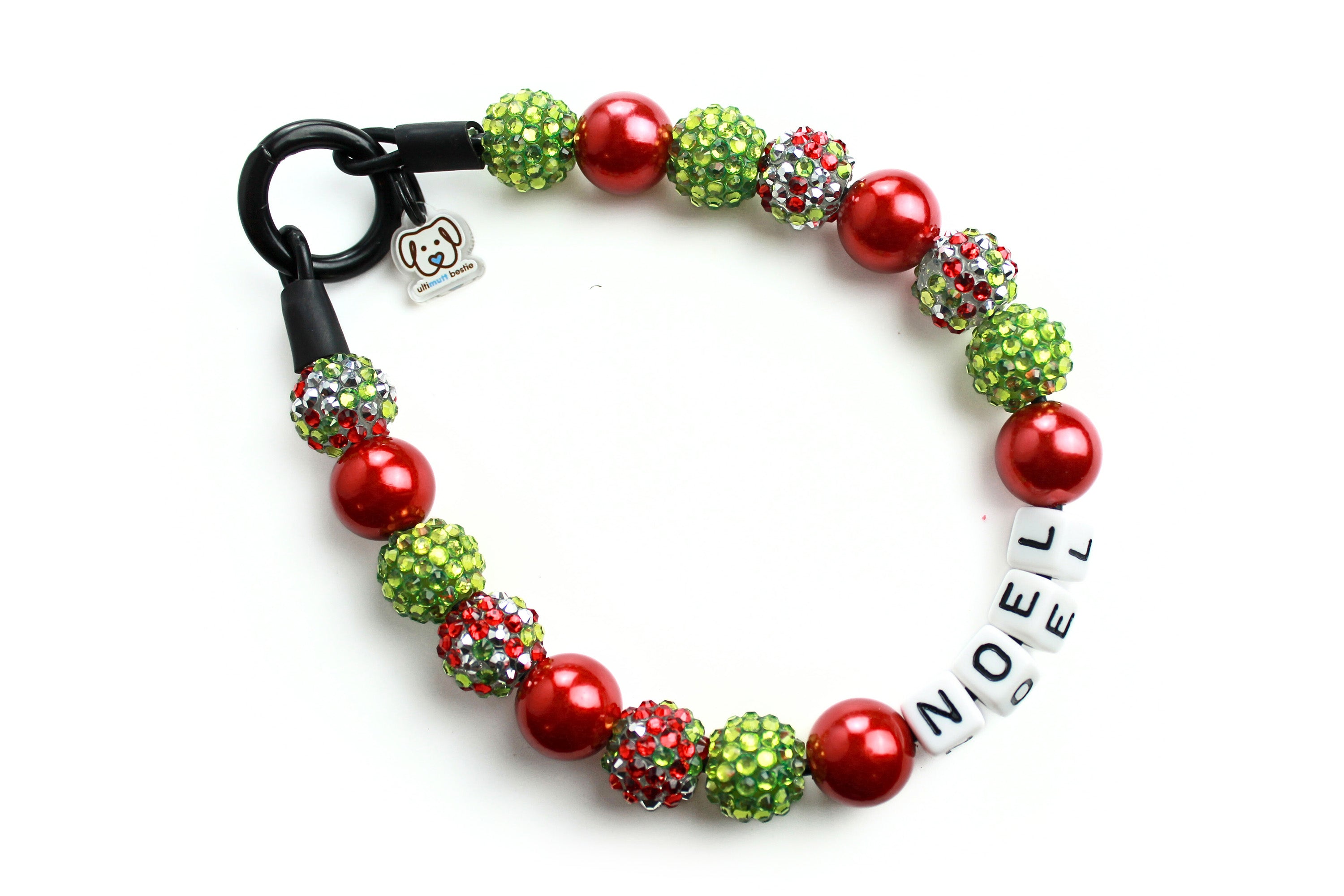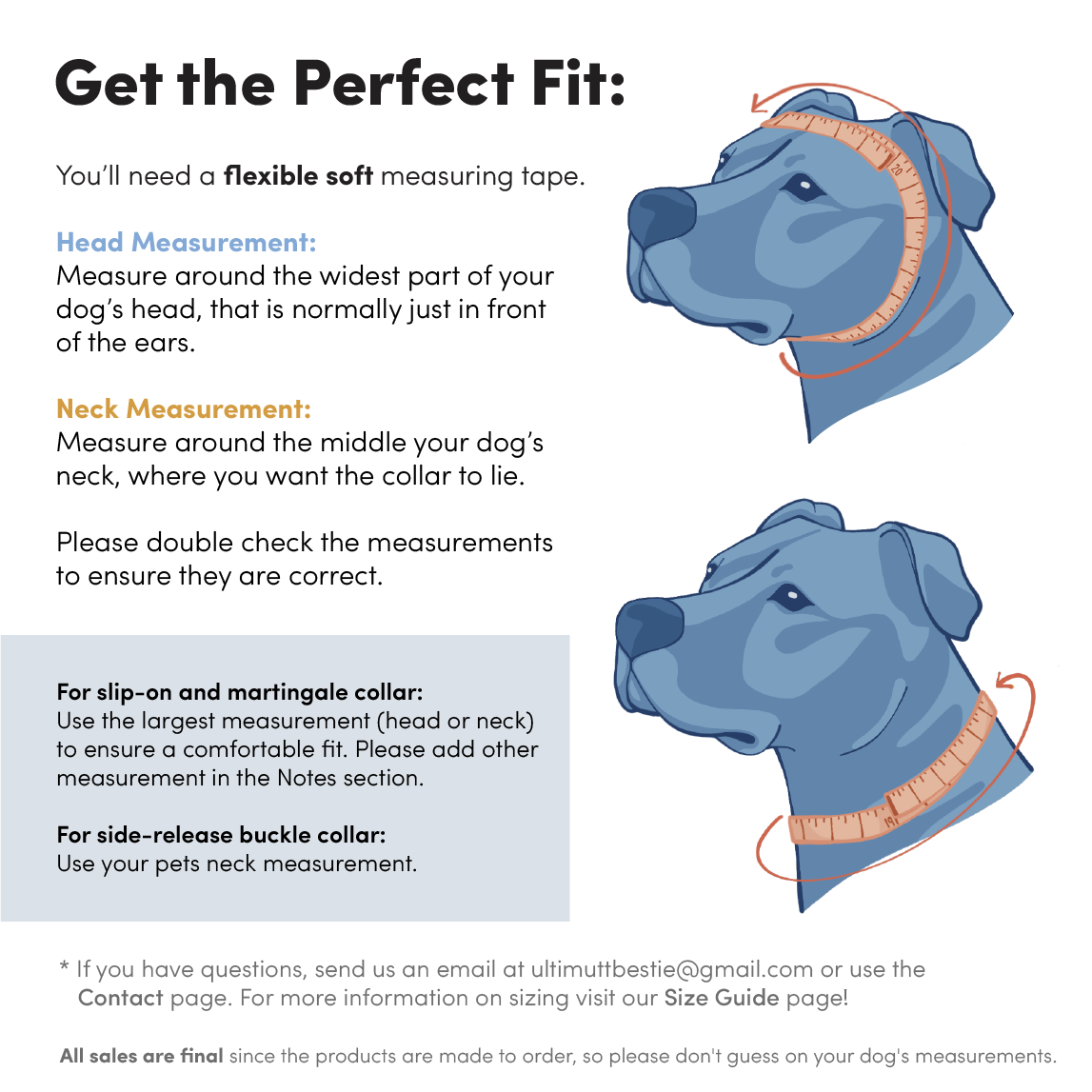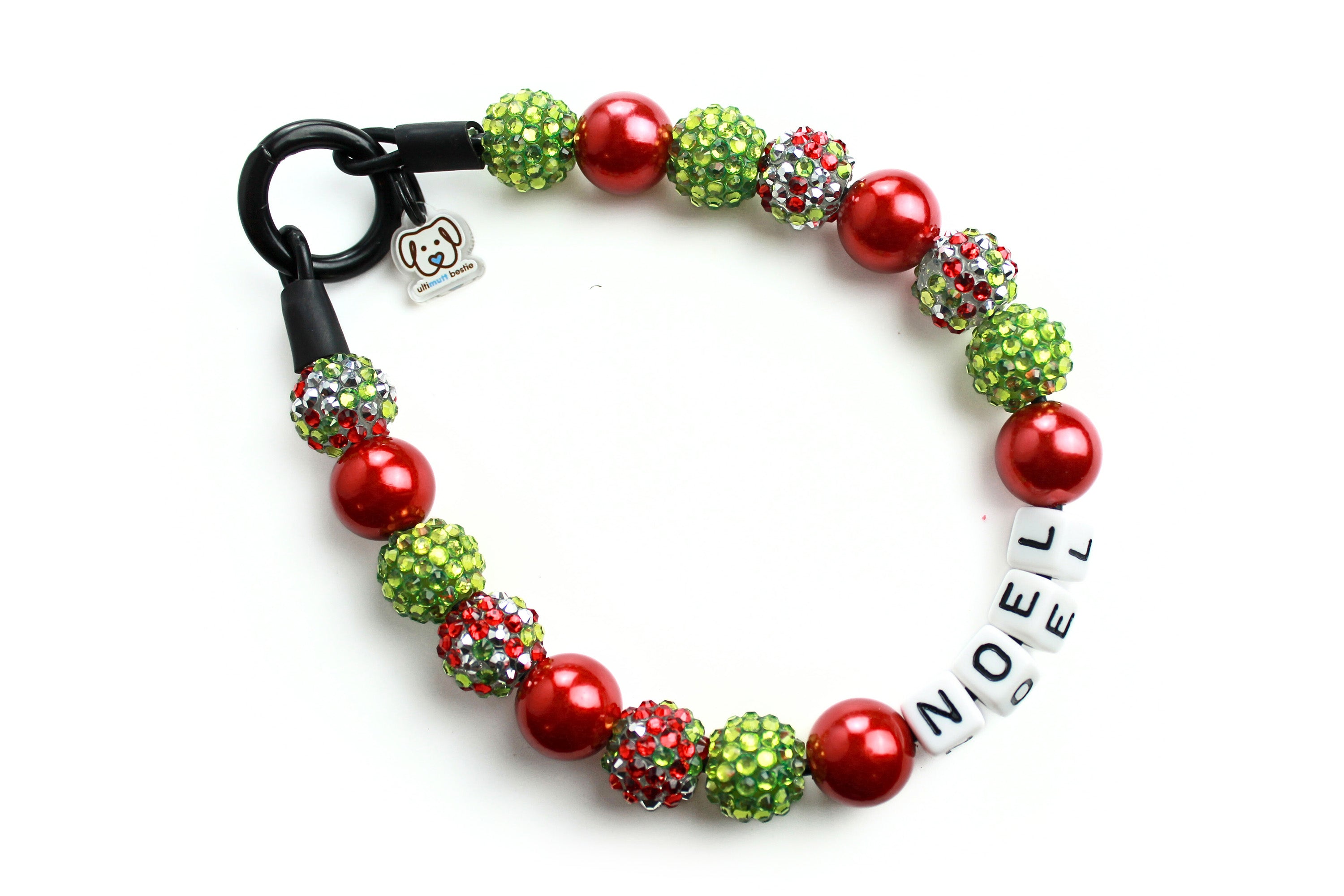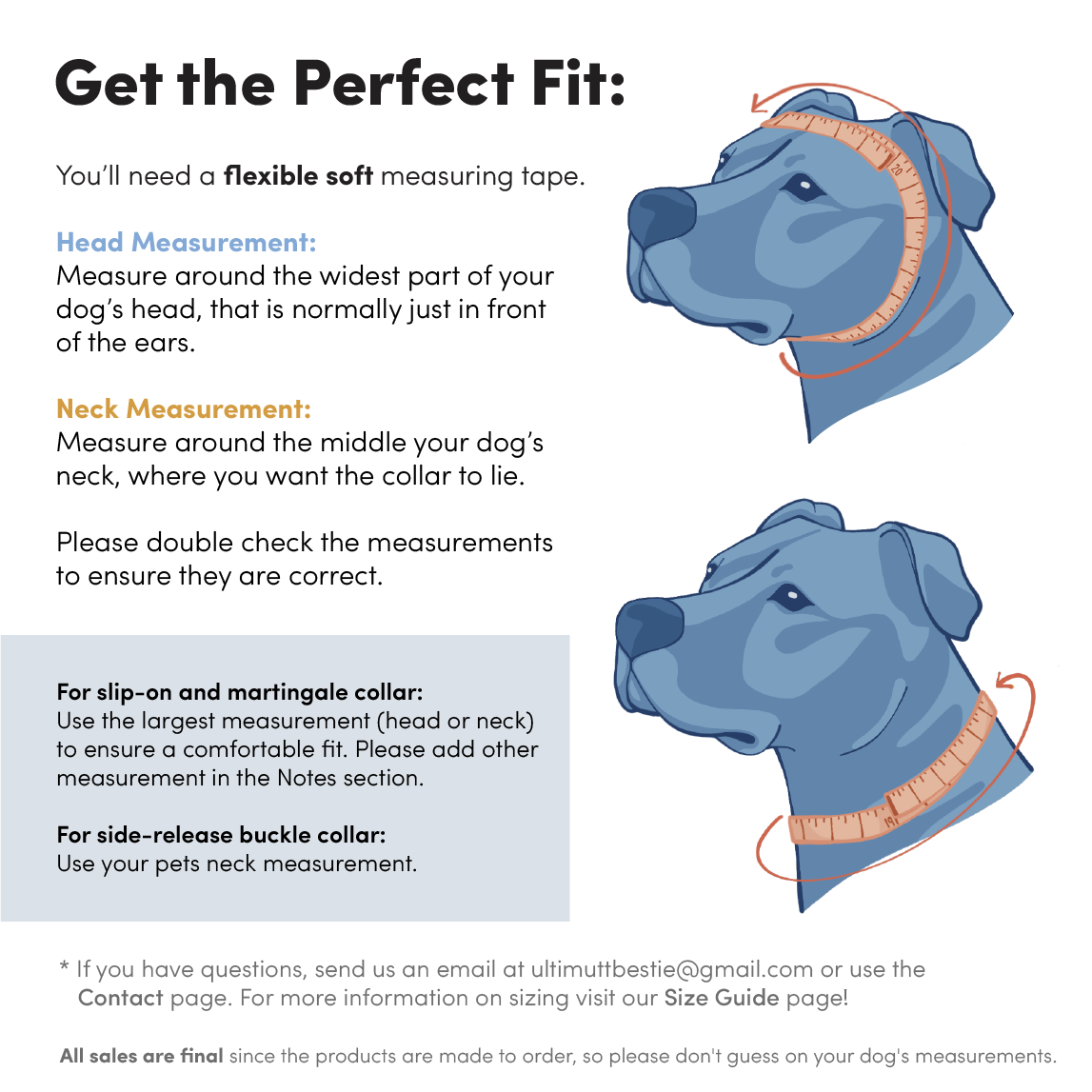 Lil Christmas Glitter Small Bead Dog Collar
 LIL CHRISTMAS GLITTER
This collar features 16mm acrylic beads: smooth red pear, green rhinestone and multicolor red, green and silver rhinestone beads paired with square acrylic letter beads. Side release buckle or O ring design.
All collars can be personalized (up to six letters) with your pet's name or a phrase. Based on the size of the collar some beads may be removed or added to keep the collar aesthetically pleasing and balanced.
Our collars are made to be durable, fashionable, and functional.
PAW-IT-FORWARD
For every order placed, we donate 10% of profits to a shelter or rescue in need. Because of you, we can help them, so thank YOU!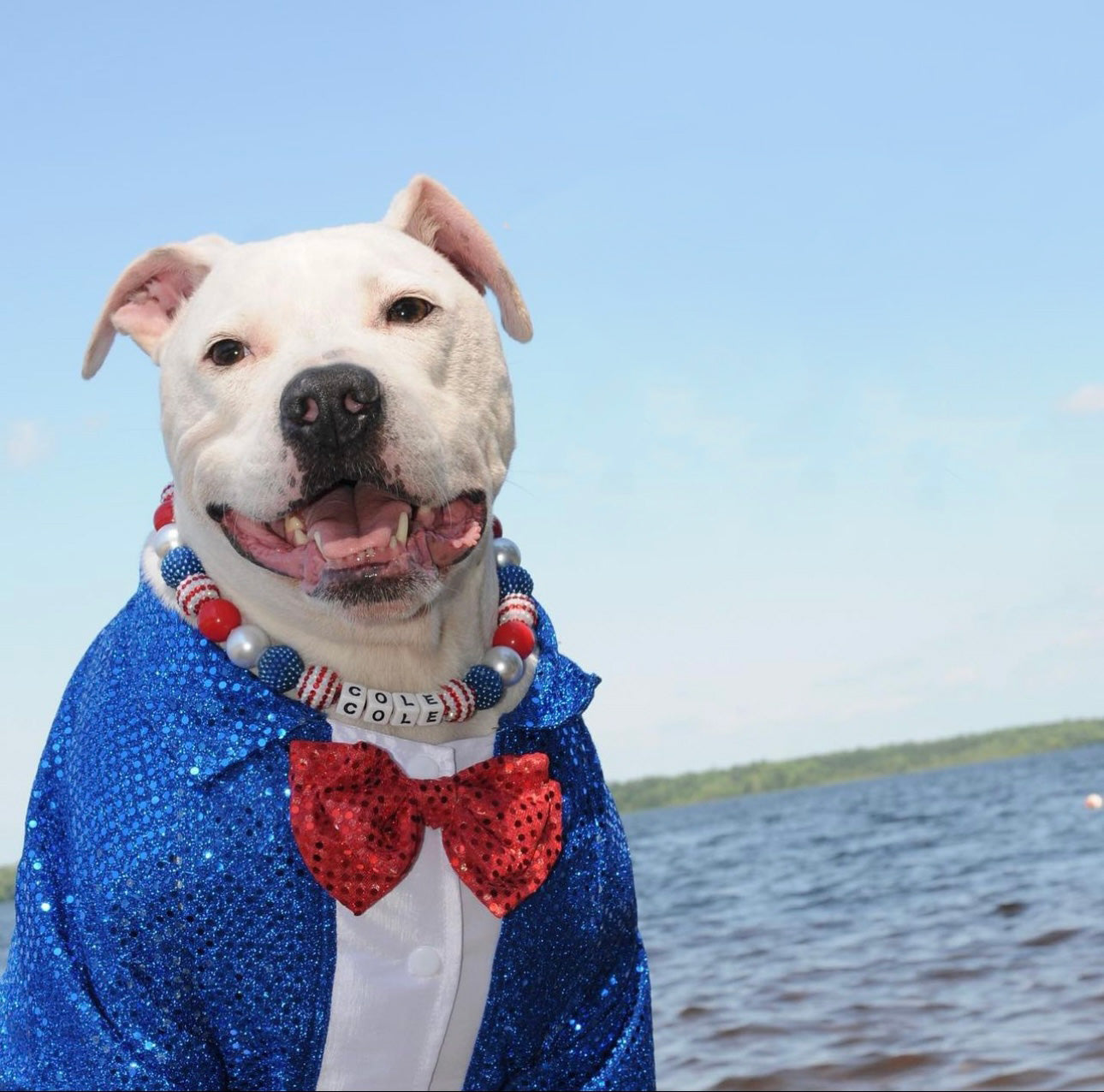 Made in the USA
Every collar is handcrafted in Southern New Jersey. We take pride in making the best collars we possibly can, and work hard to continuously improve our designs!