Order BEFORE 12/12 to get order BY CHRISTMAS! 🎄 FREE DOMESTIC SHIPPING on orders $50 or more! Production time is 5-7 business days.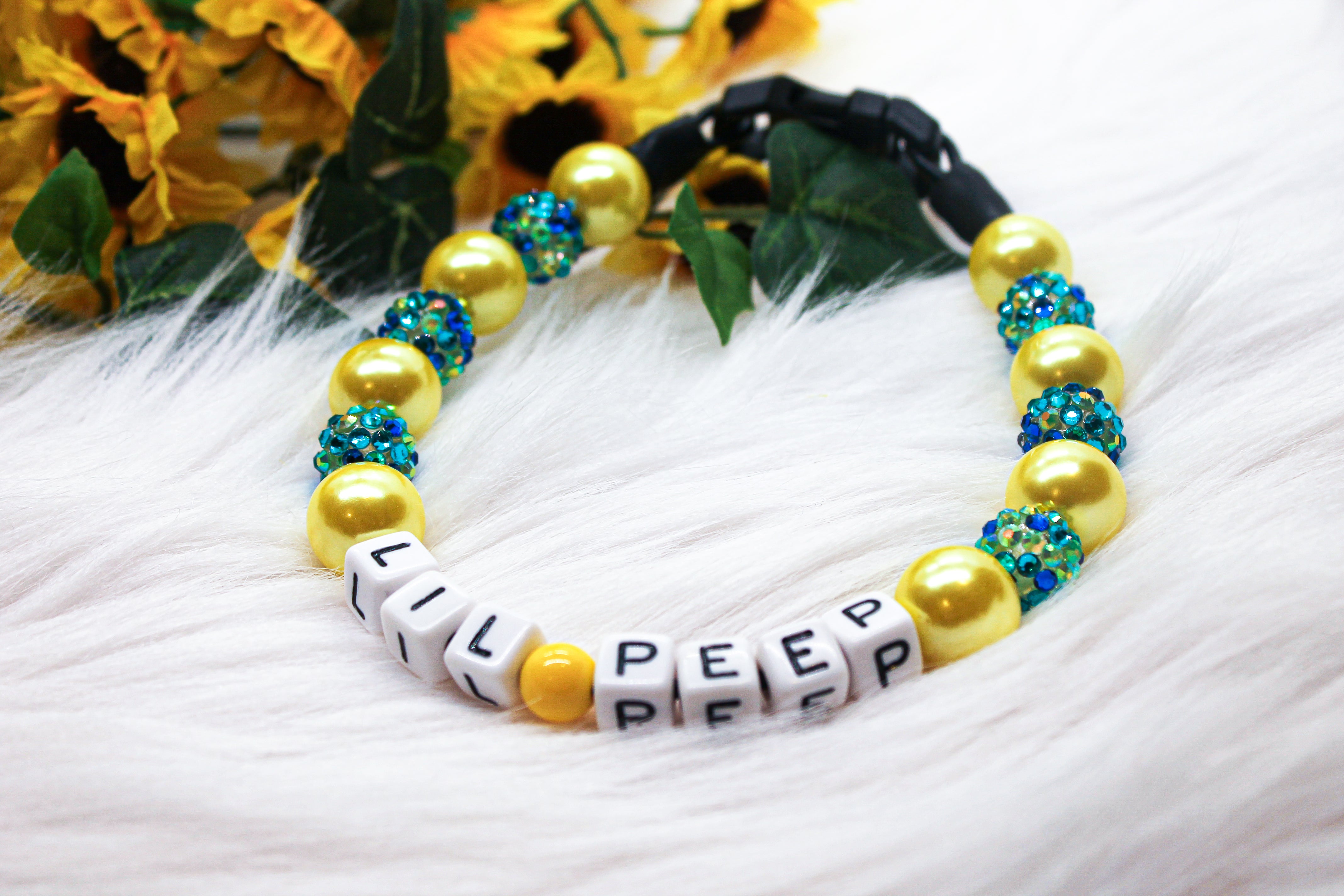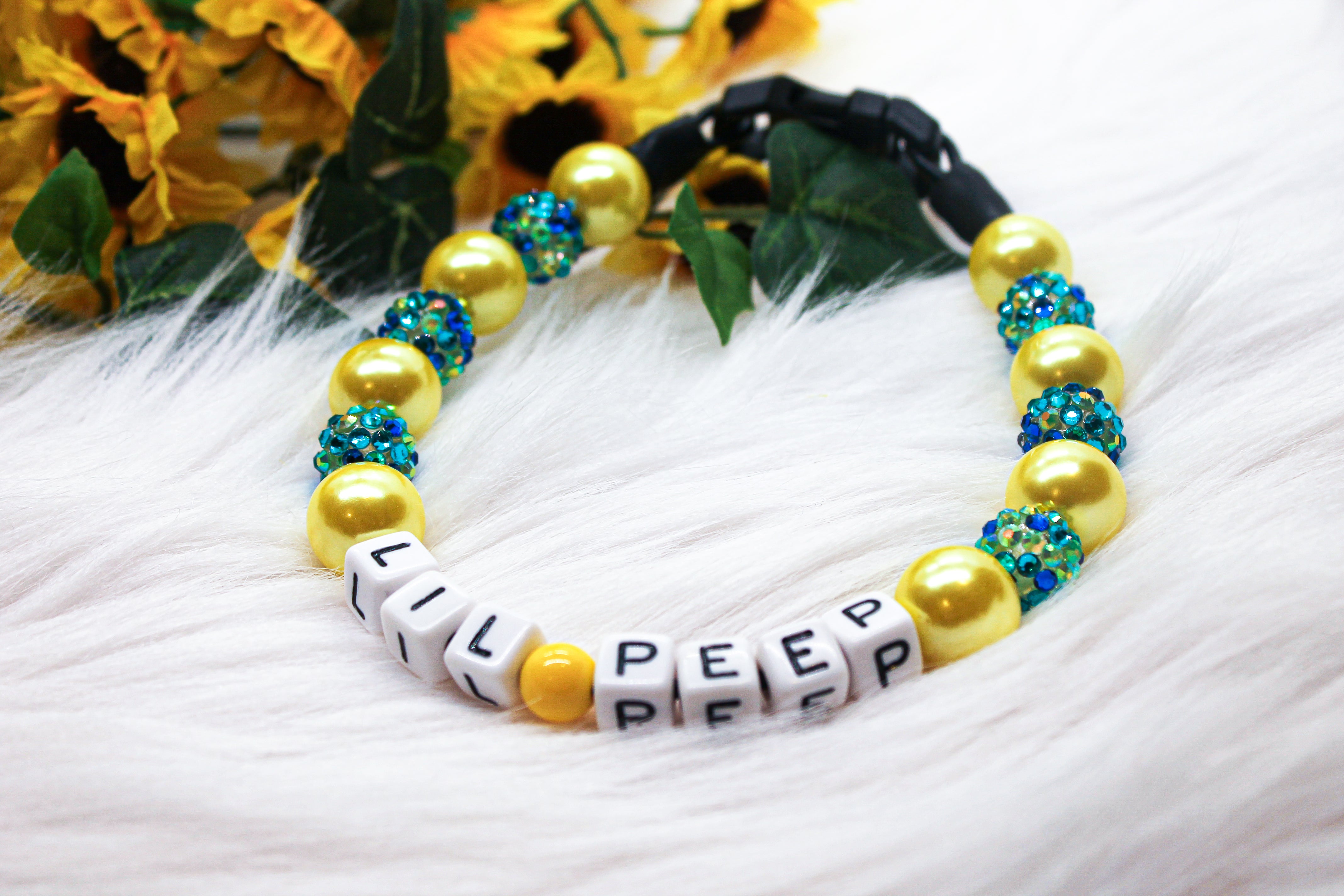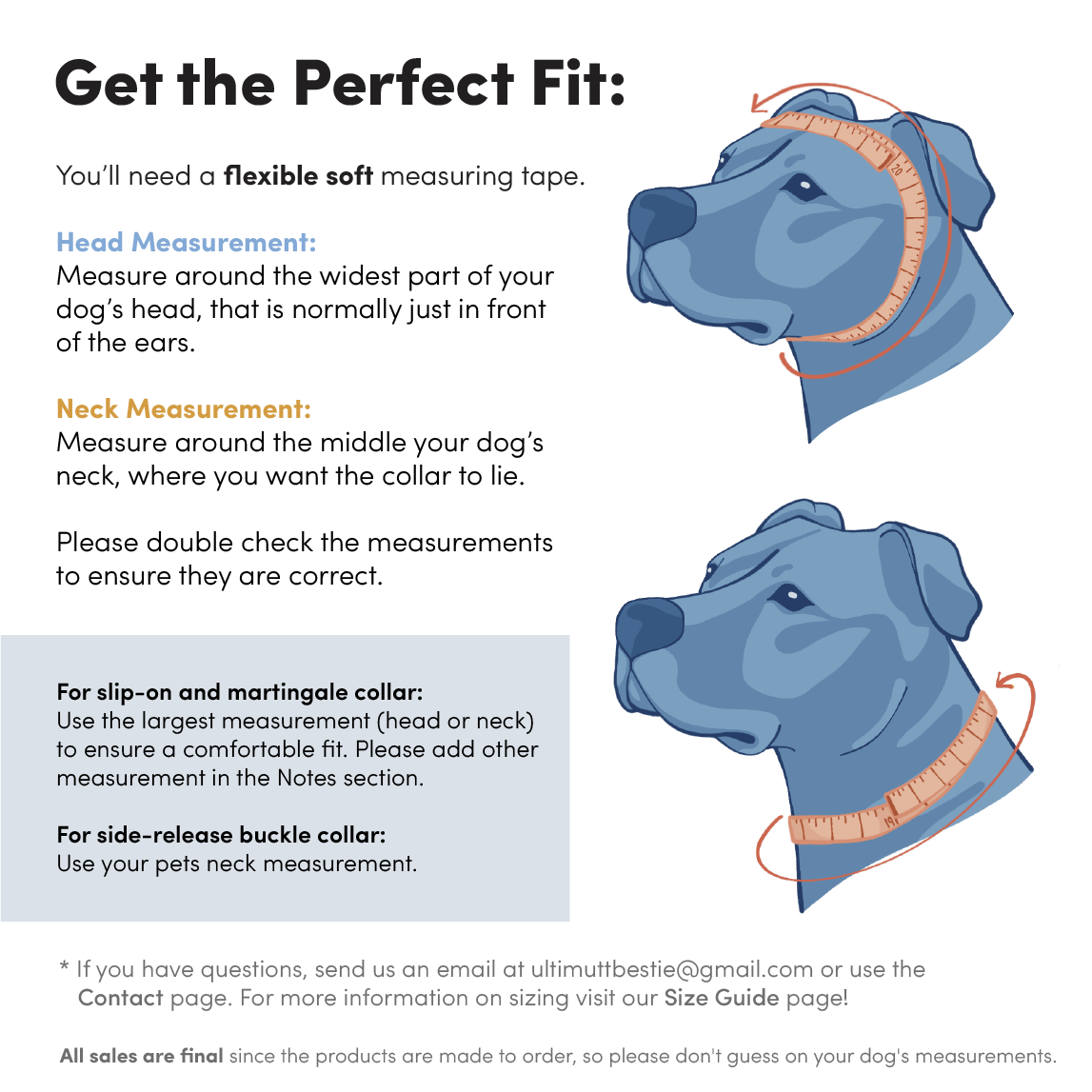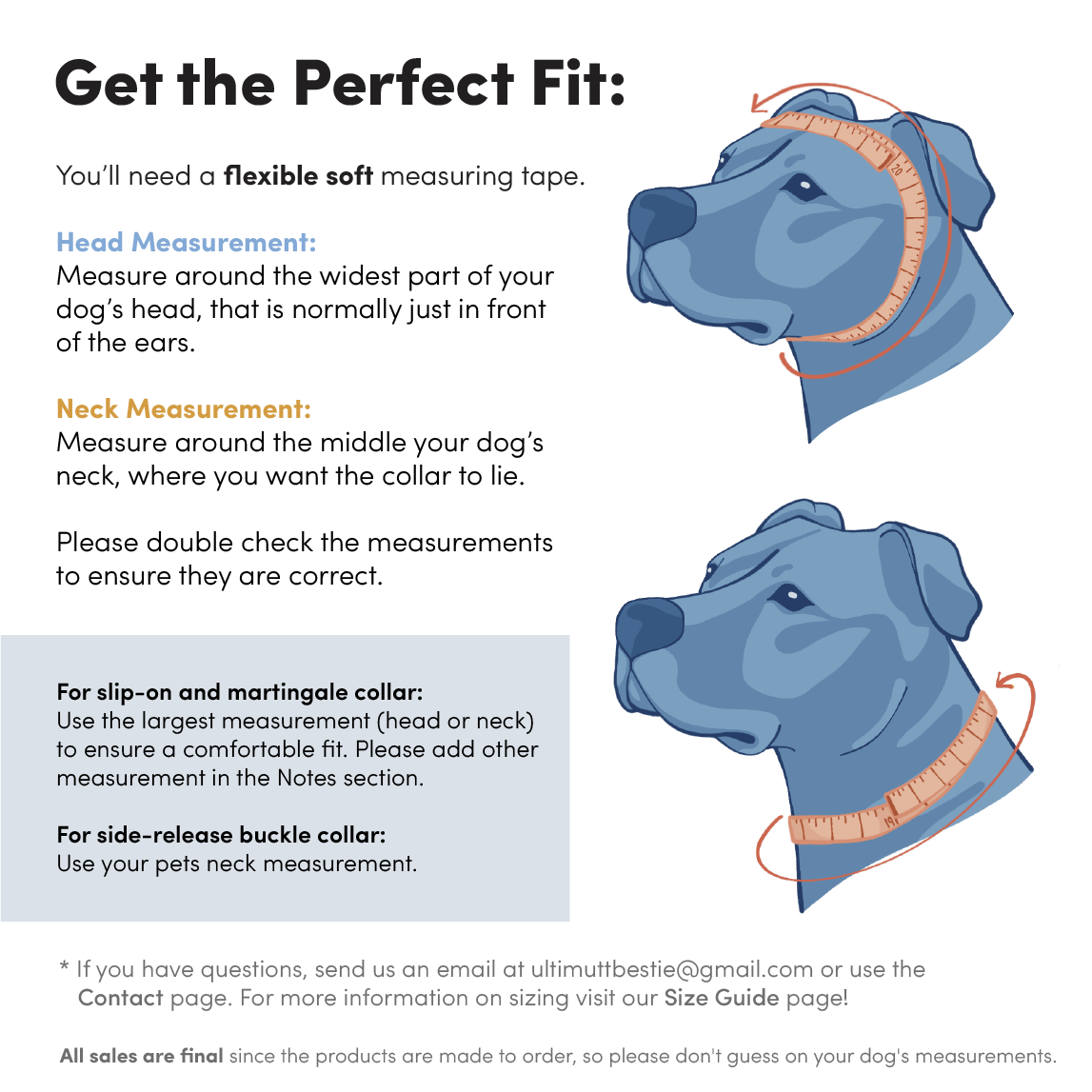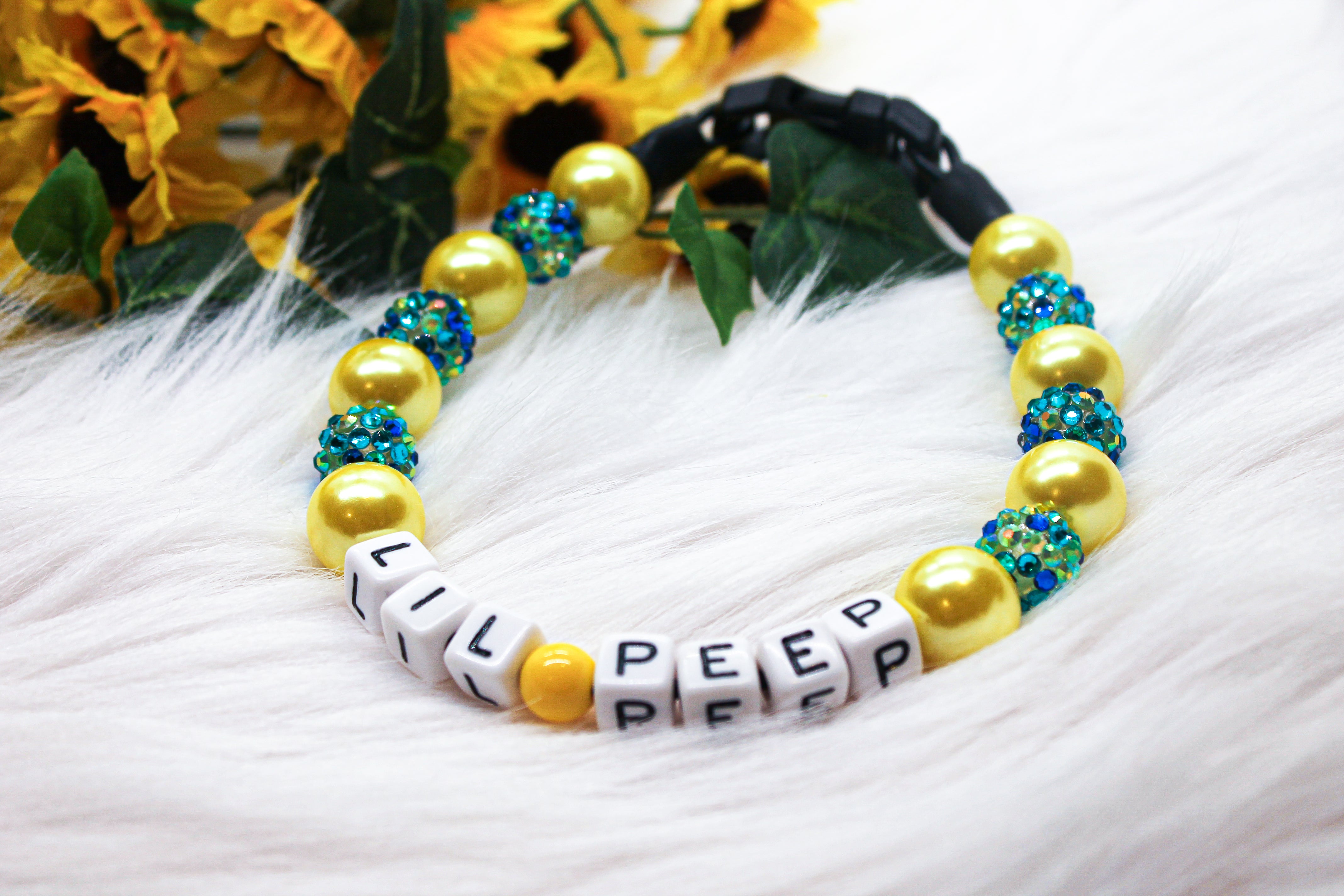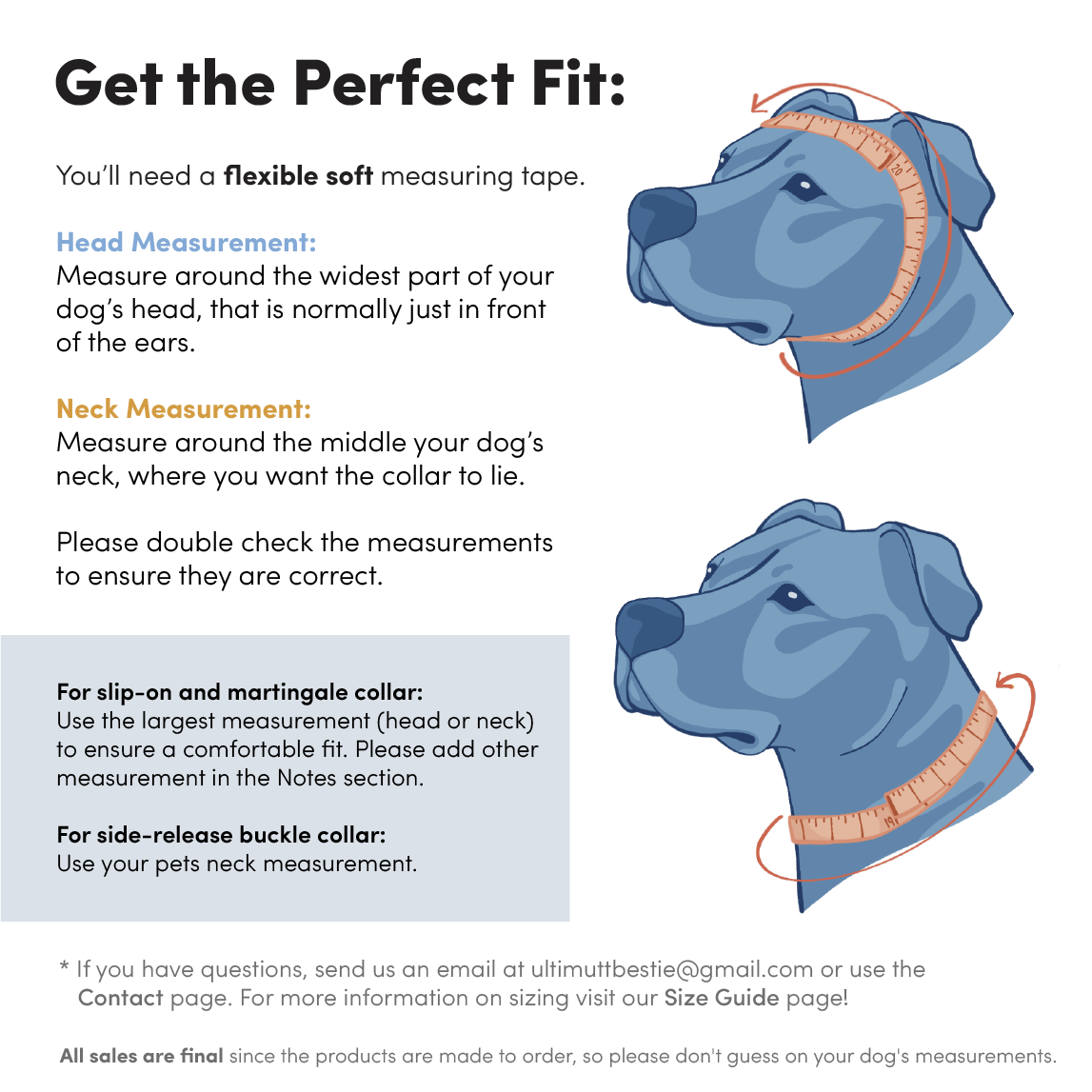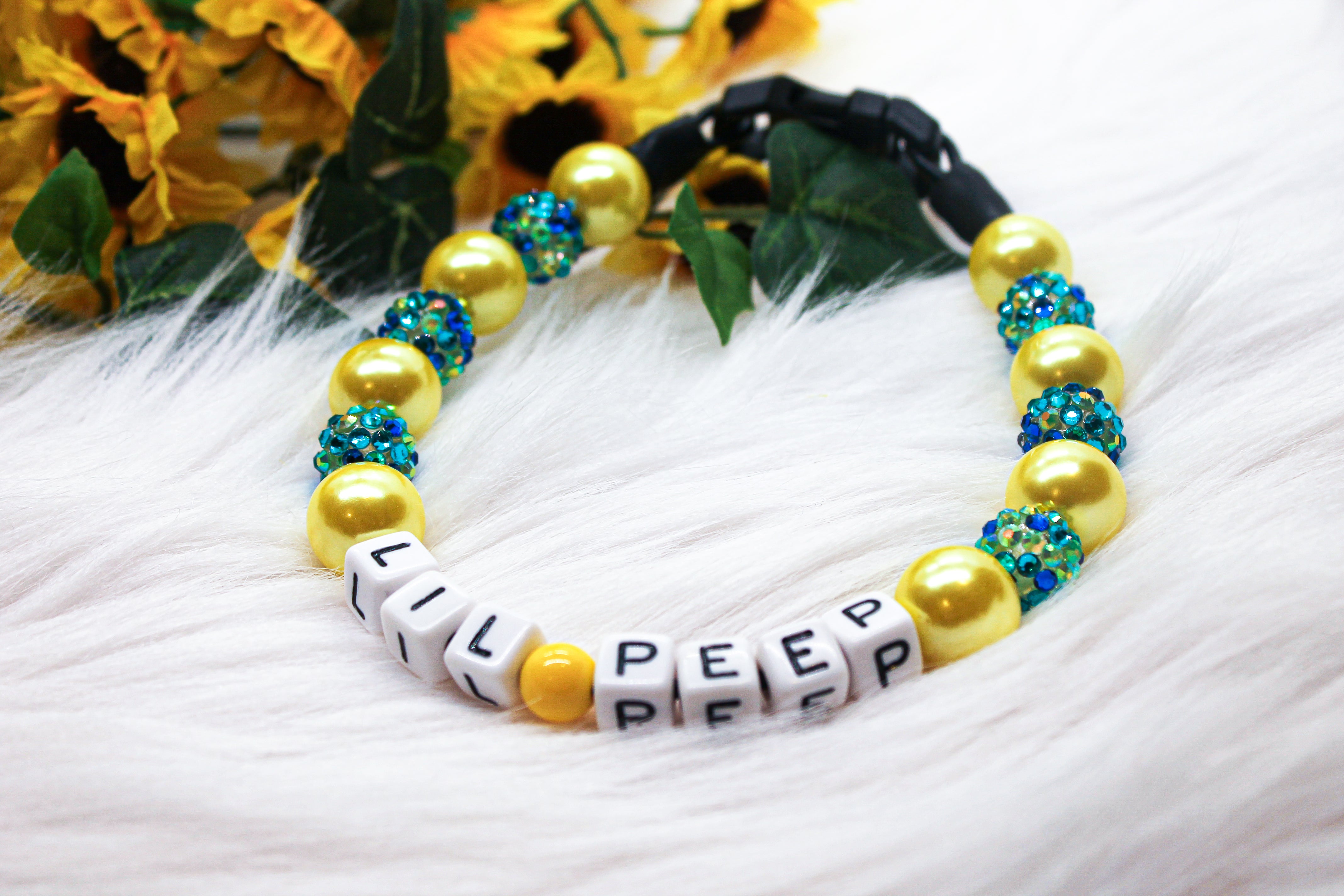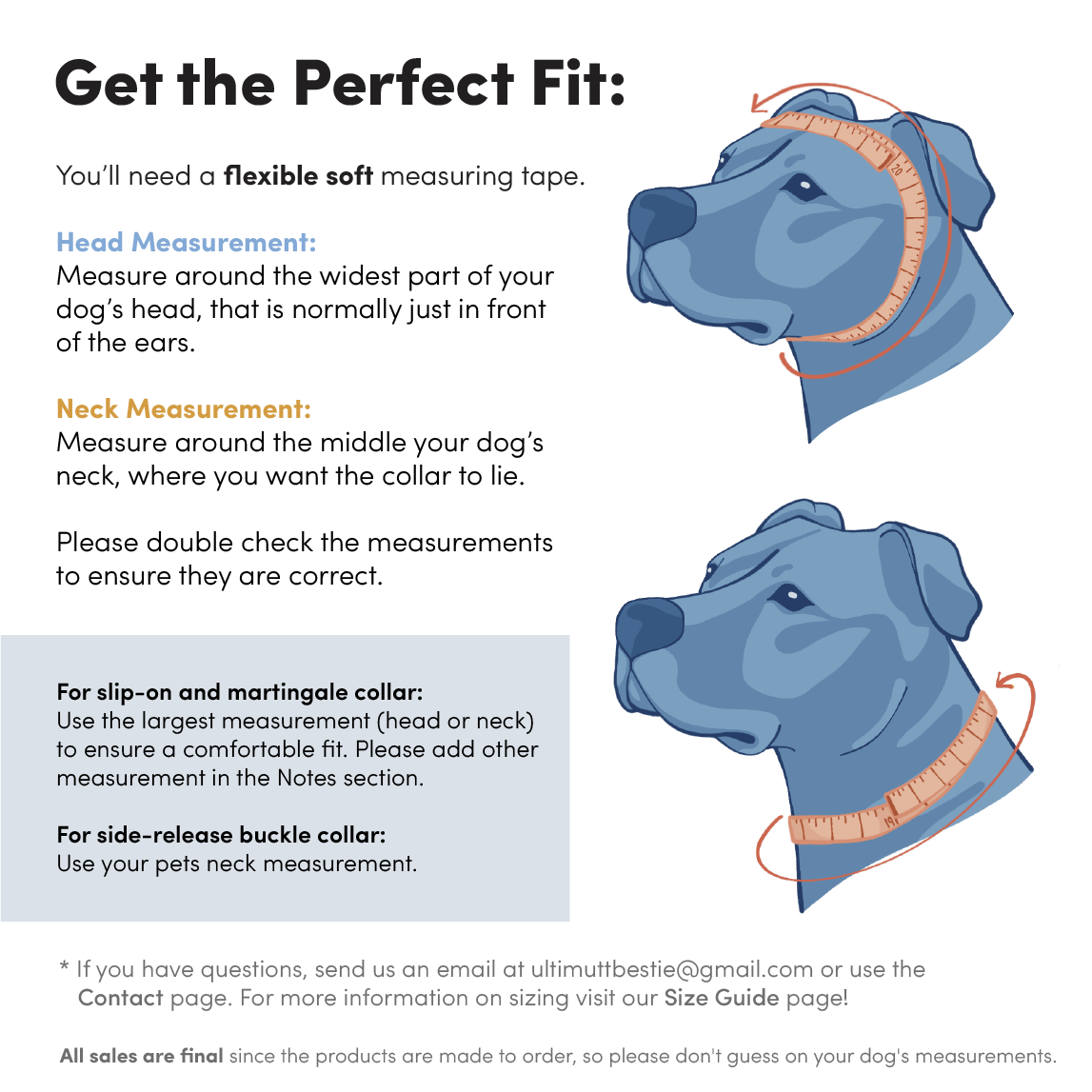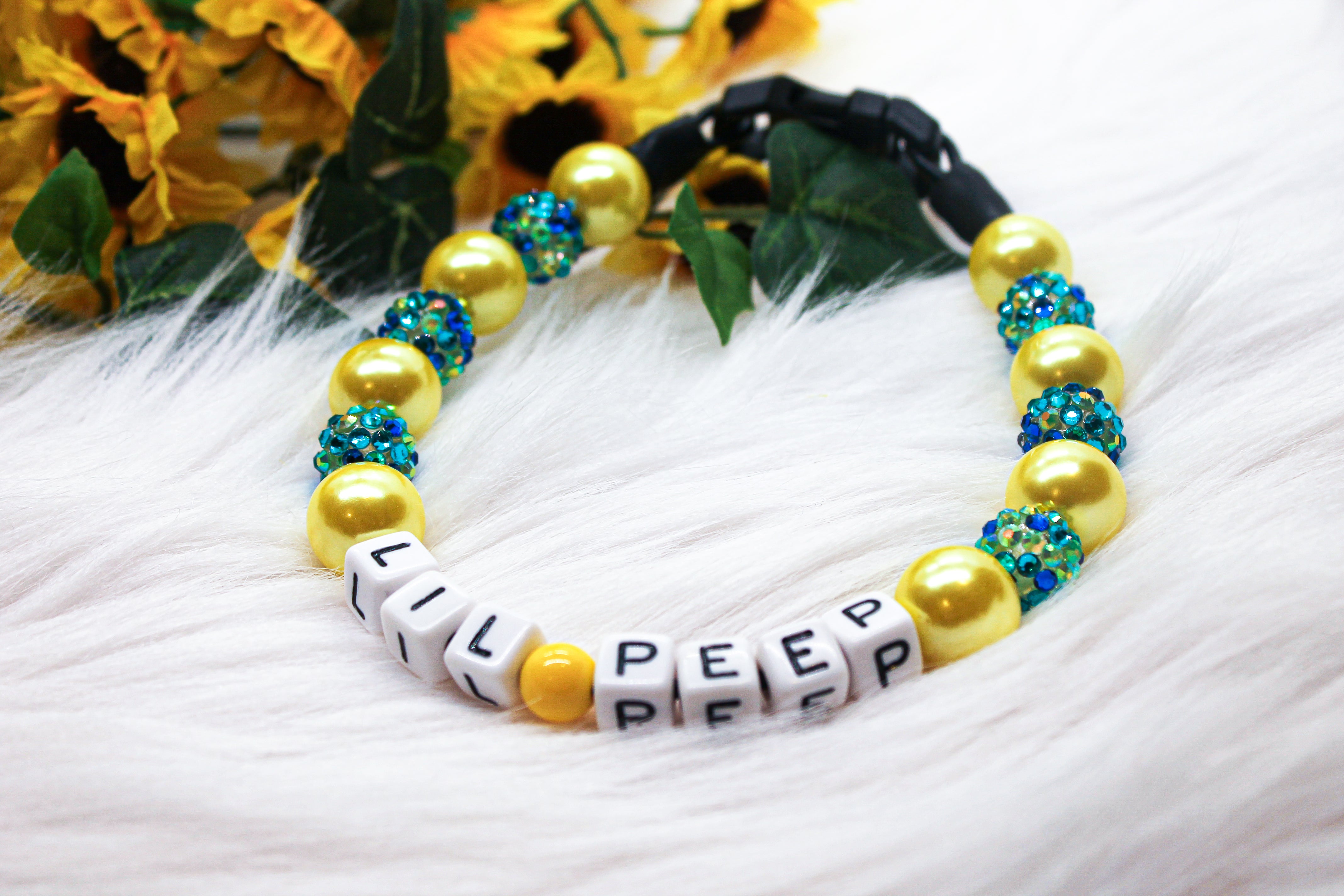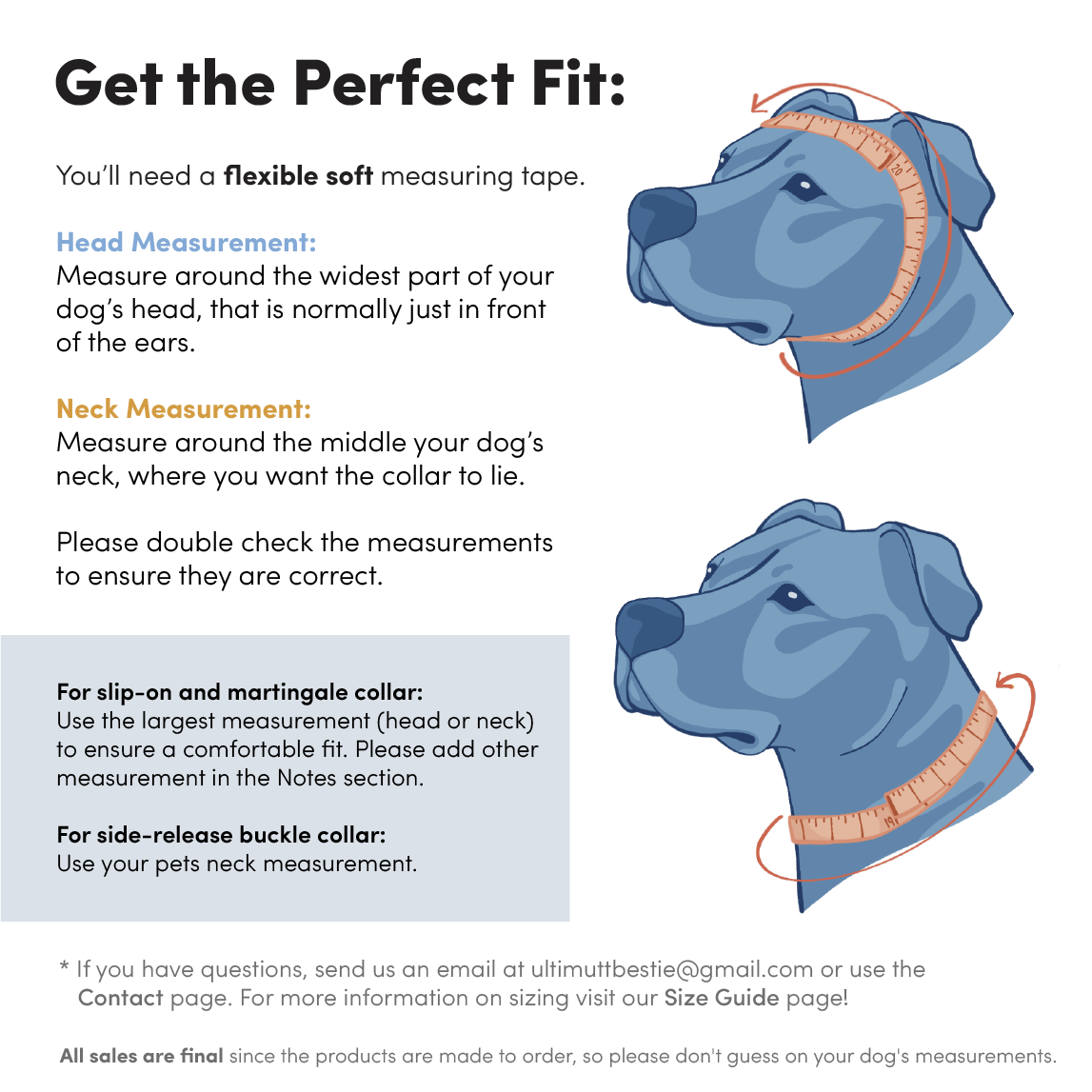 Lil Peep Beaded Dog Collar
LIL PEEP BEAD DOG COLLAR 
This collar features 16mm acrylic beads: pearl pastel yellow and multicolored (dark blue, light blue, and yellow) rhinestone beads paired with square acrylic letter beads. Side release buckle or O ring design.
All collars can be personalized (up to six letters) with your pet's name or a phrase. Based on the size of the collar some beads may be removed or added to keep the collar aesthetically pleasing and balanced.
Our collars are made to be durable, fashionable, and functional.
View the diagram (last image) or click here to view the sizing guide and video. Please double-check before ordering!
For slip-on collars use the largest measurement (head or neck) to ensure a comfortable fit. Feel free to add the other measurement in the Notes section.
For side release buckles collars use the neck measurement.
Not sure what style is right for your bestie? Click here for more information on closure styles. 
All collars are HANDMADE with love in the USA.  They're assembled using aircraft-grade 250lb cable, double crimped swags, and 1 inch welded O-ring (slip-on; standard connection). Assembly tested to OVER 200lbs. For more information on our collars, visit our Product Info page.
PAW-IT-FORWARD
For every order placed, we donate 10% of profits to a shelter or rescue in need. Because of you, we can help them, so thank YOU!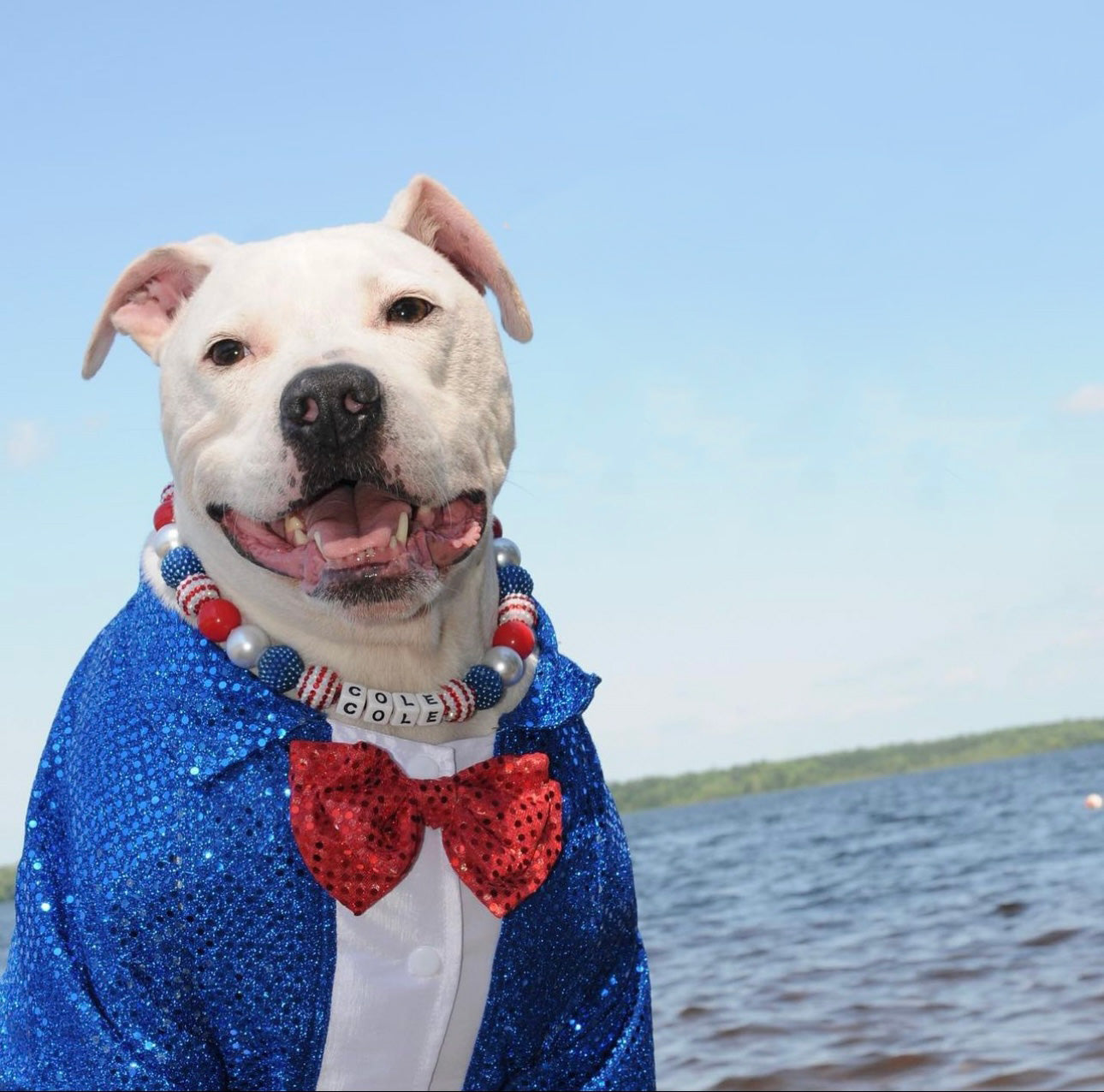 Made in the USA
Every collar is handcrafted in Southern New Jersey. We take pride in making the best collars we possibly can, and work hard to continuously improve our designs!