FREE DOMESTIC SHIPPING on orders $50 or more! Production time is 5-7 business days.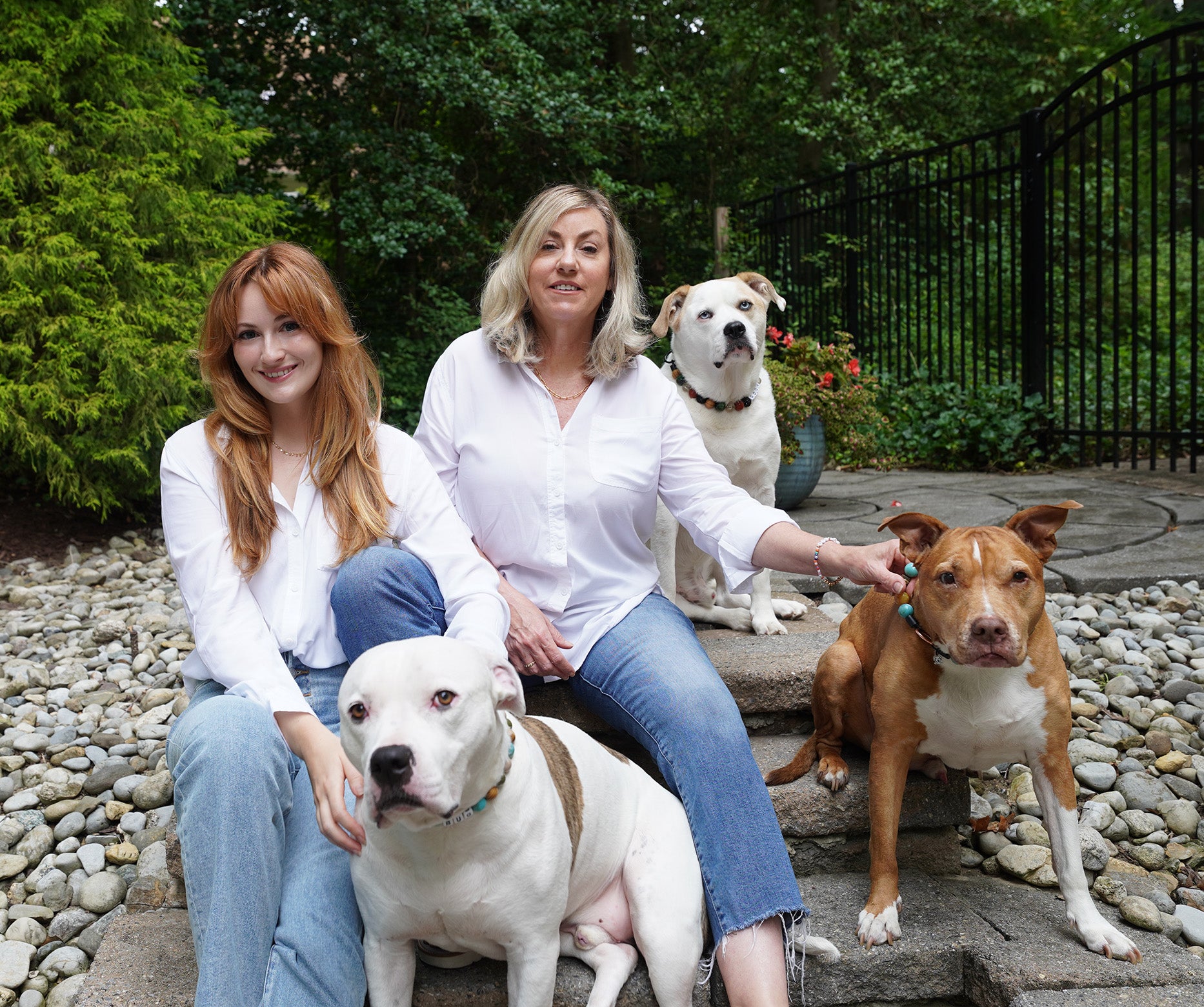 About Us
We believe that your bestie deserves the best, so we strive to make pet collars that are durable enough to be functional, and fashionable enough to make all breeds look fabulous!
Although our collars are for all breeds, we have been passionate about creating a product that emphasizes Pitbulls and Bully-Breeds' loving and gentle nature since we began. We want to eliminate the negative stigma on this wonderful breed one collar at a time!
PUTTING YOUR BESTIE FIRST
We take safety seriously, so we have rigorously tested our collars to make sure that they are durable and secure. We use high-quality materials that are strong enough to withstand daily wear and tear. All of our collars are waterproof and stink-proof, and can easily be cleaned. We ensure that each collar is tailored to your pet, so they fit perfectly and are comfortable and safe.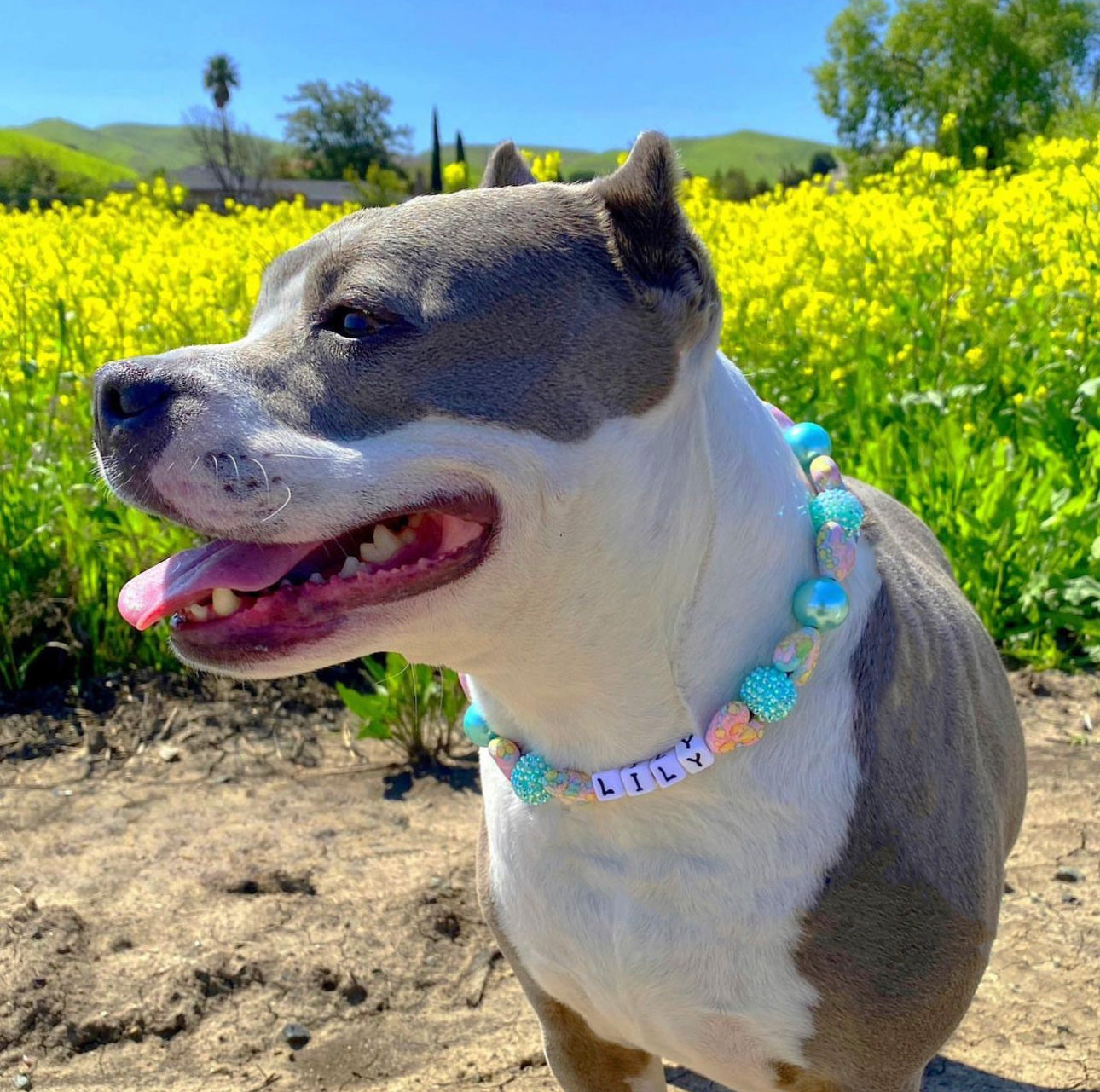 MADE WITH LOVE IN SOUTH JERSEY
In our home studio in Southern New Jersey, we are proud to design and handcraft every collar. As a mother-daughter team we take pride in making the best collars we possibly can, and work hard to continuously improve our designs! Every collar is made to fit your pet perfectly!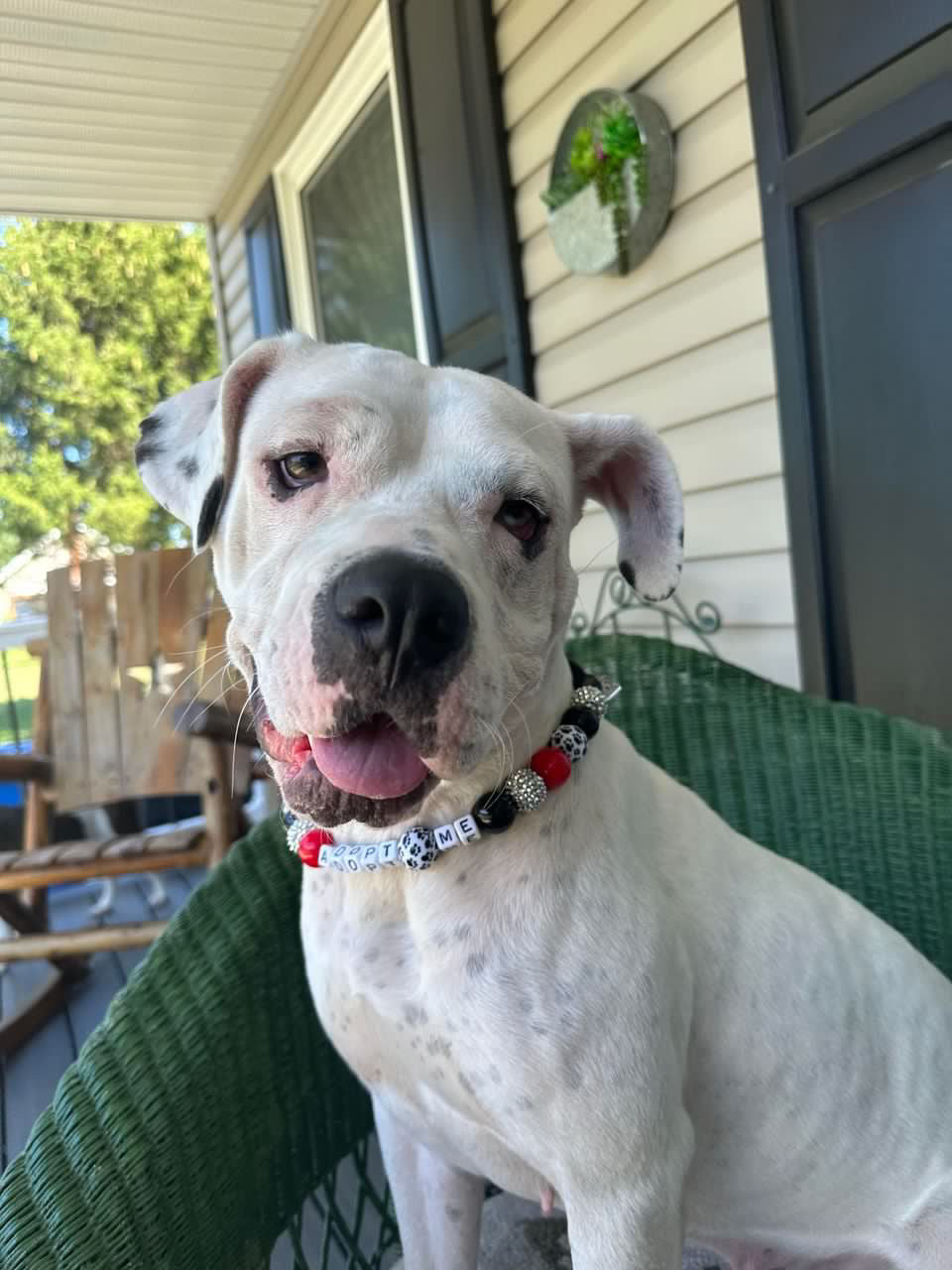 Giving back
Not every pet is lucky enough to have a forever home. We wanted to do our part to help animal shelters and rescues, especially now, with so many struggling. With our Paw-it-Forward program, we donate 10% of profits from every order to an animal shelter or rescue in need. It is thanks to you that we are able to help them!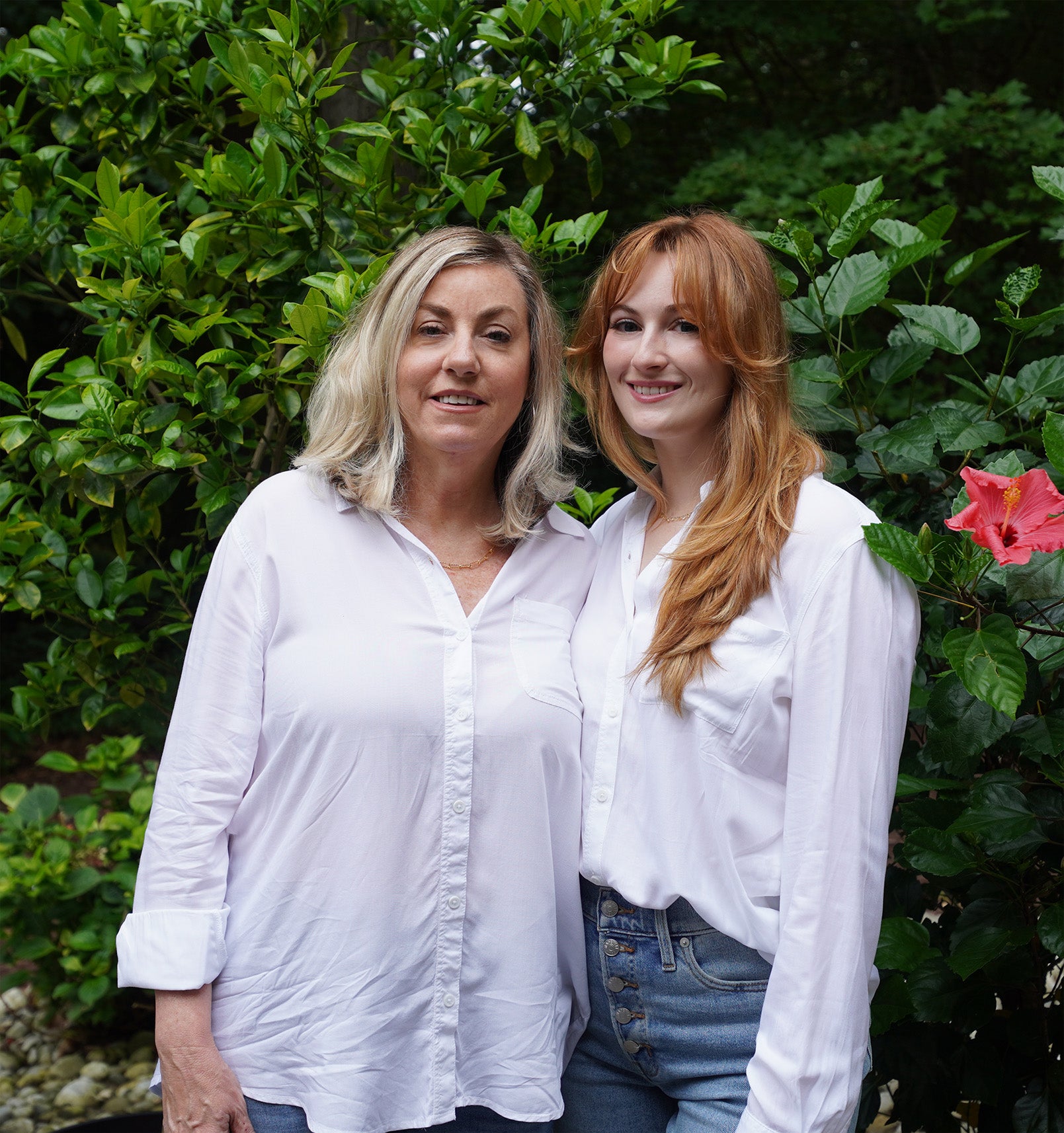 OUR STORY
Through the years we have had many dogs and cats. They all came from shelters, rescues, or were in need of a new home. Each one had their own unique personalities, quirks, likes, and dislikes, and all hold a special place in our hearts. The three guys we reside with now are all bully breeds. We wanted to create a product that was able to showcase how wonderful this misunderstood breed is. This way, big or small, pure-breed or mutt, all dogs to look beautiful with a unique collar.
We started with the idea of creating custom collars based off of friendship bracelets, the collars could be adorned with a pet's name or words of endearment. 
We began workshopping and prototyping our collars in late 2020. In July 2021, we were finally happy with the product we were putting out and official launched Ultimutt Bestie. We pride ourselves on making a safe and durable collar for your bestie, and are constantly working to improve our products! 
Because they aren't just pets, they are family.