FREE DOMESTIC SHIPPING on orders $50 or more! Production time is 5-7 business days.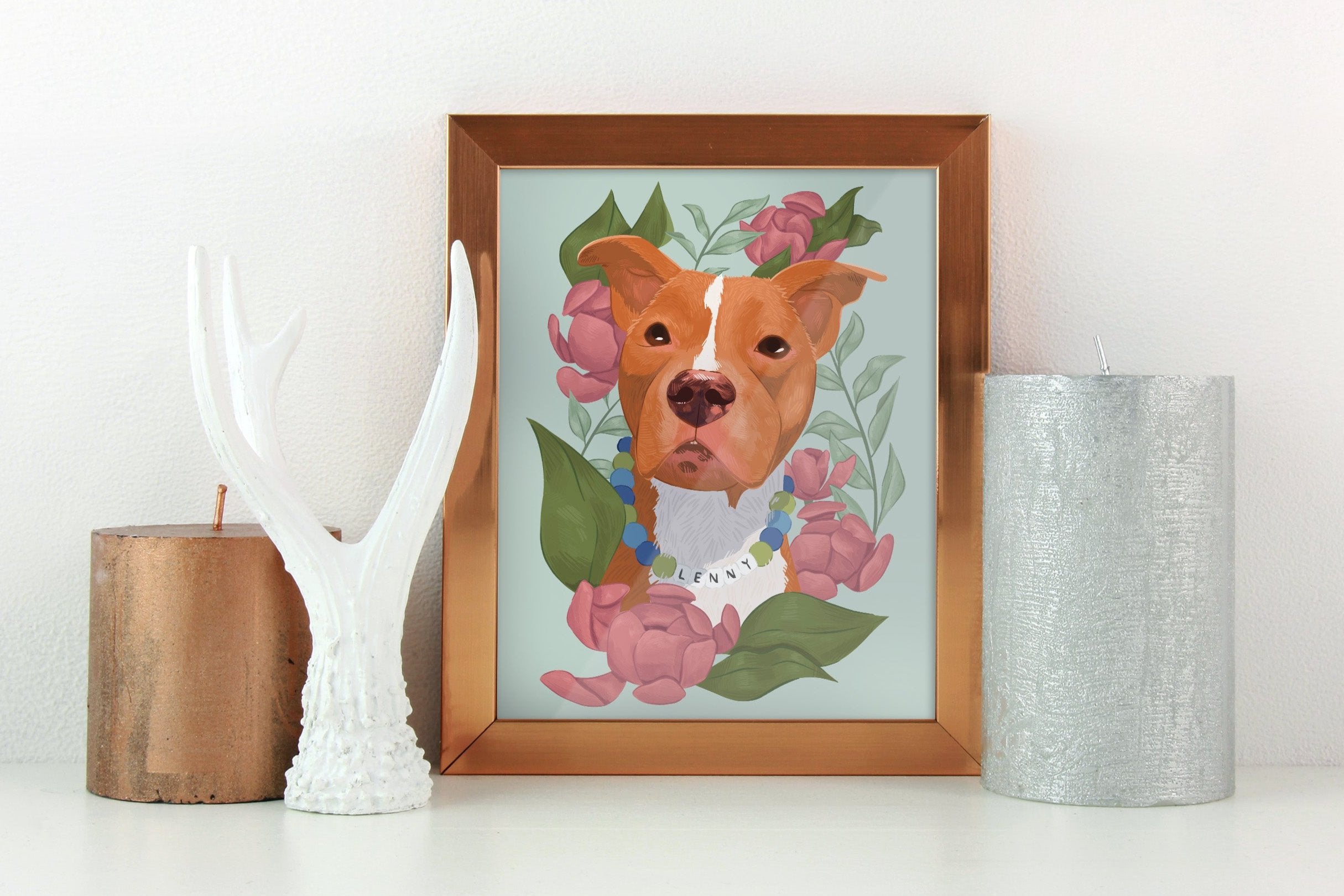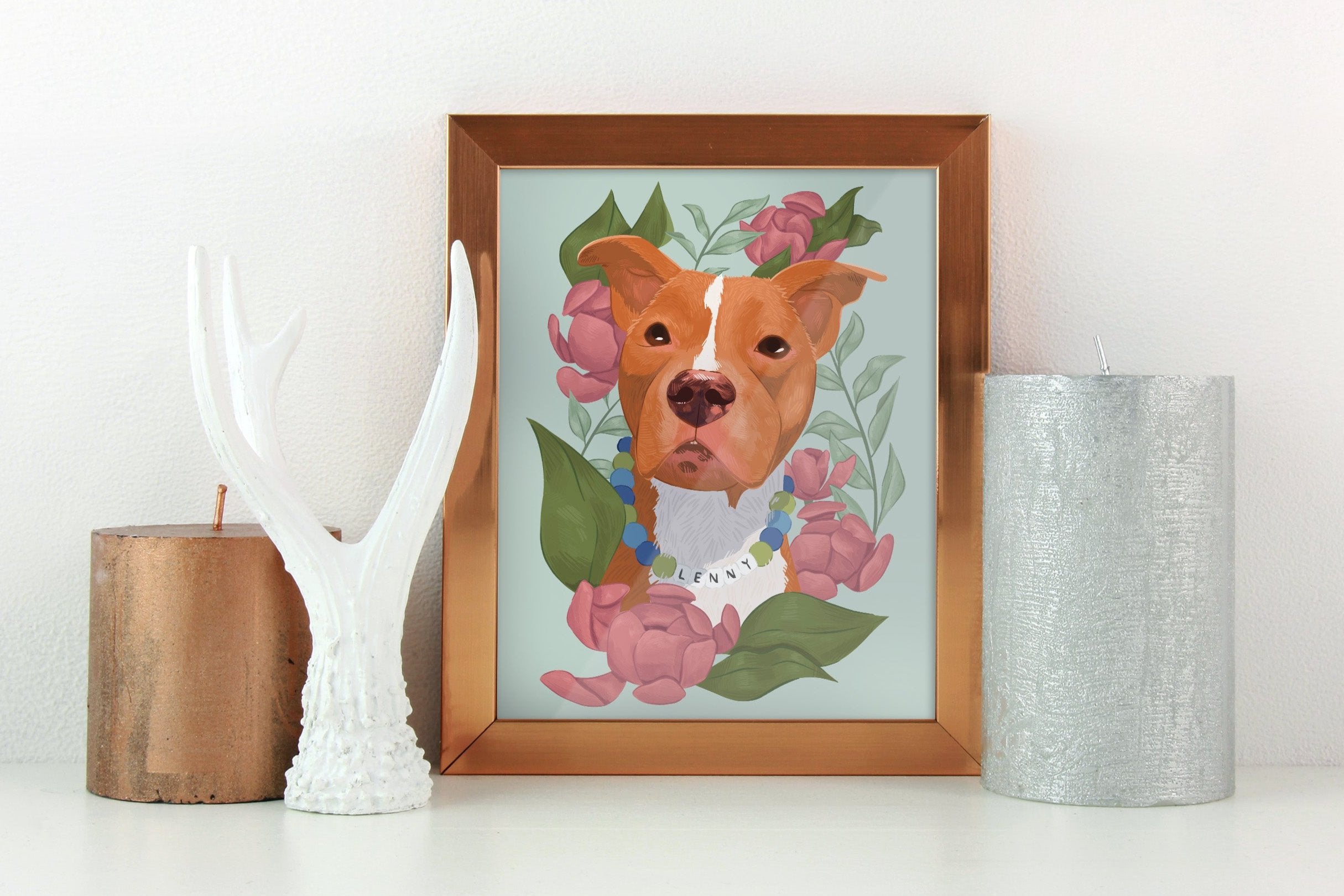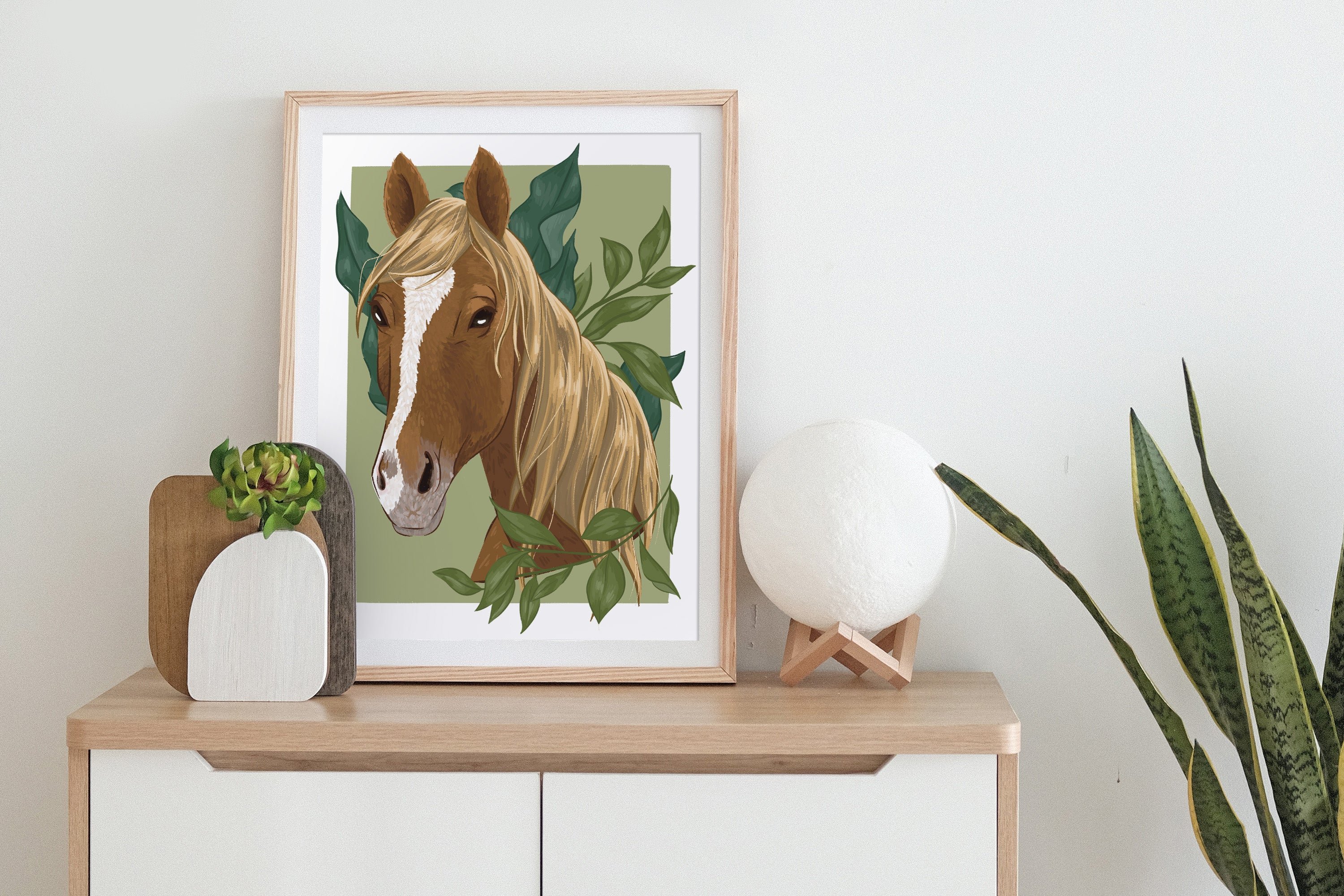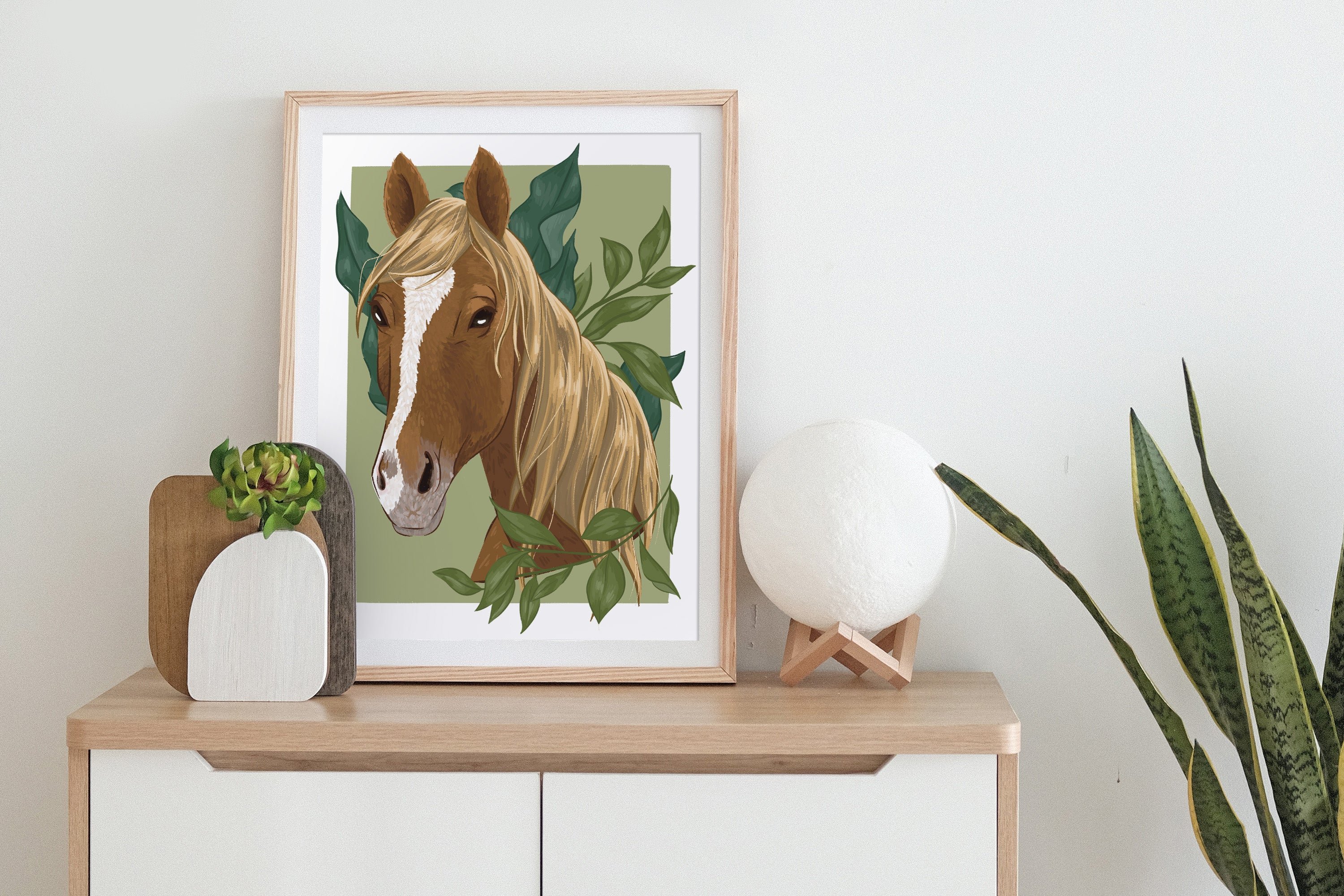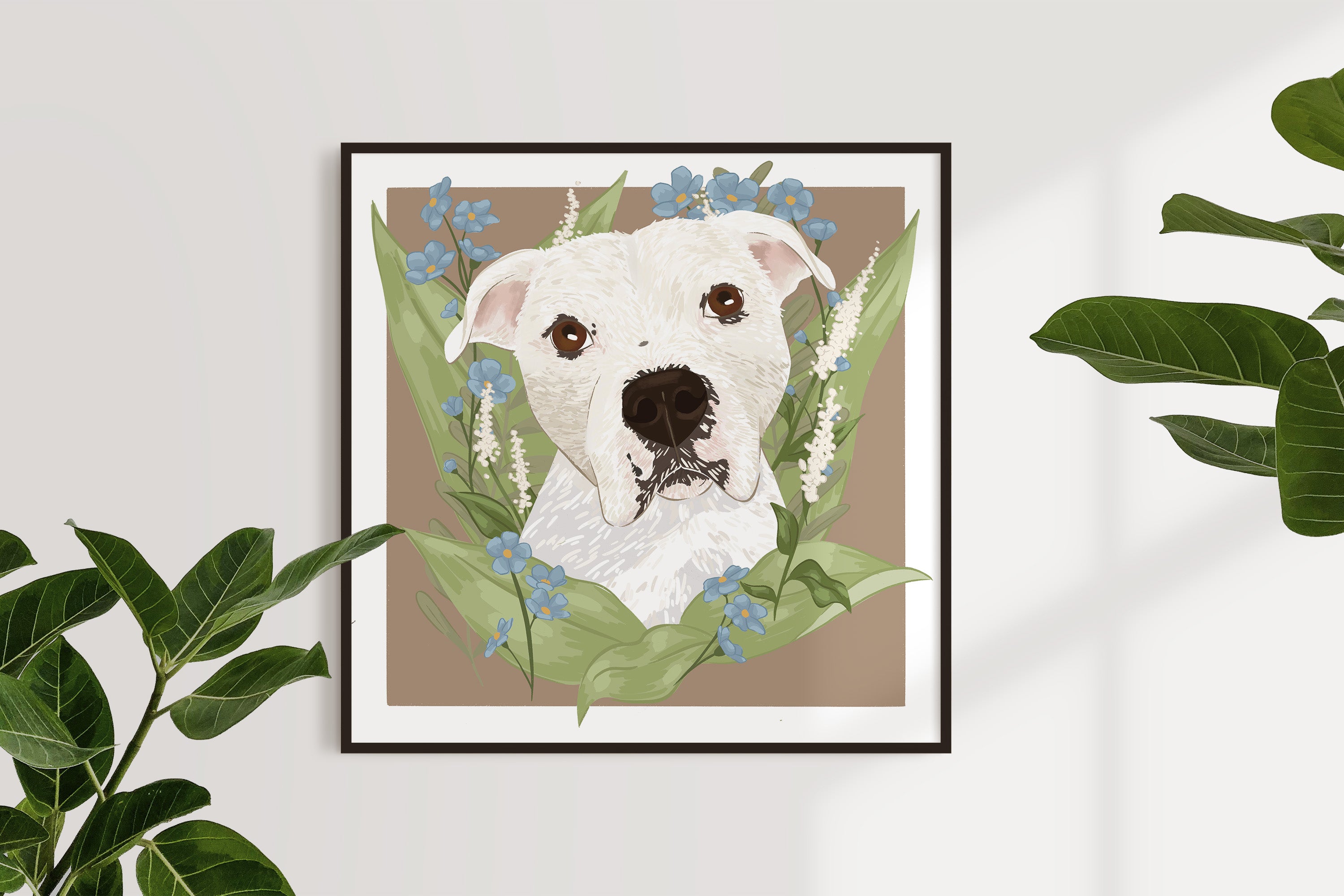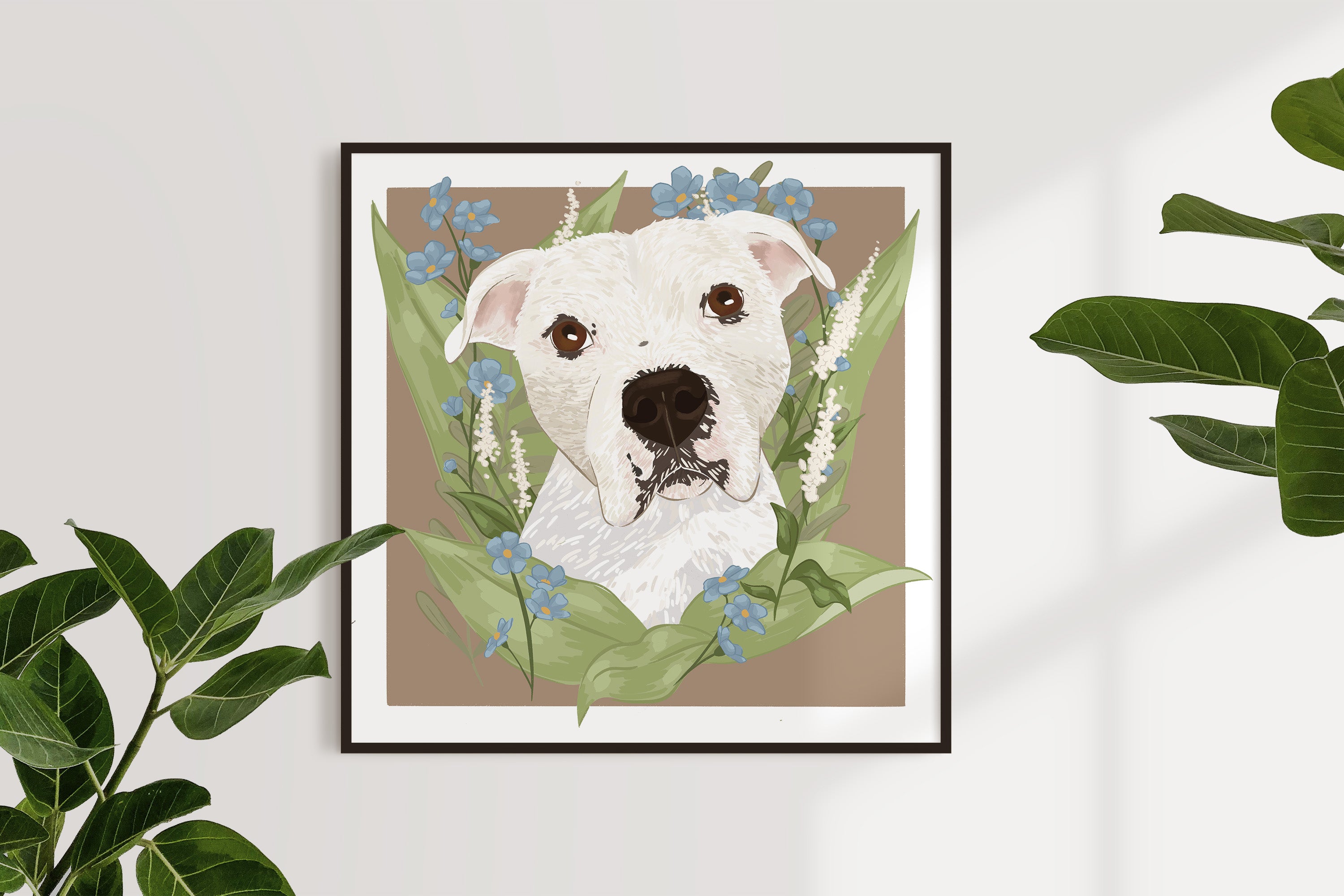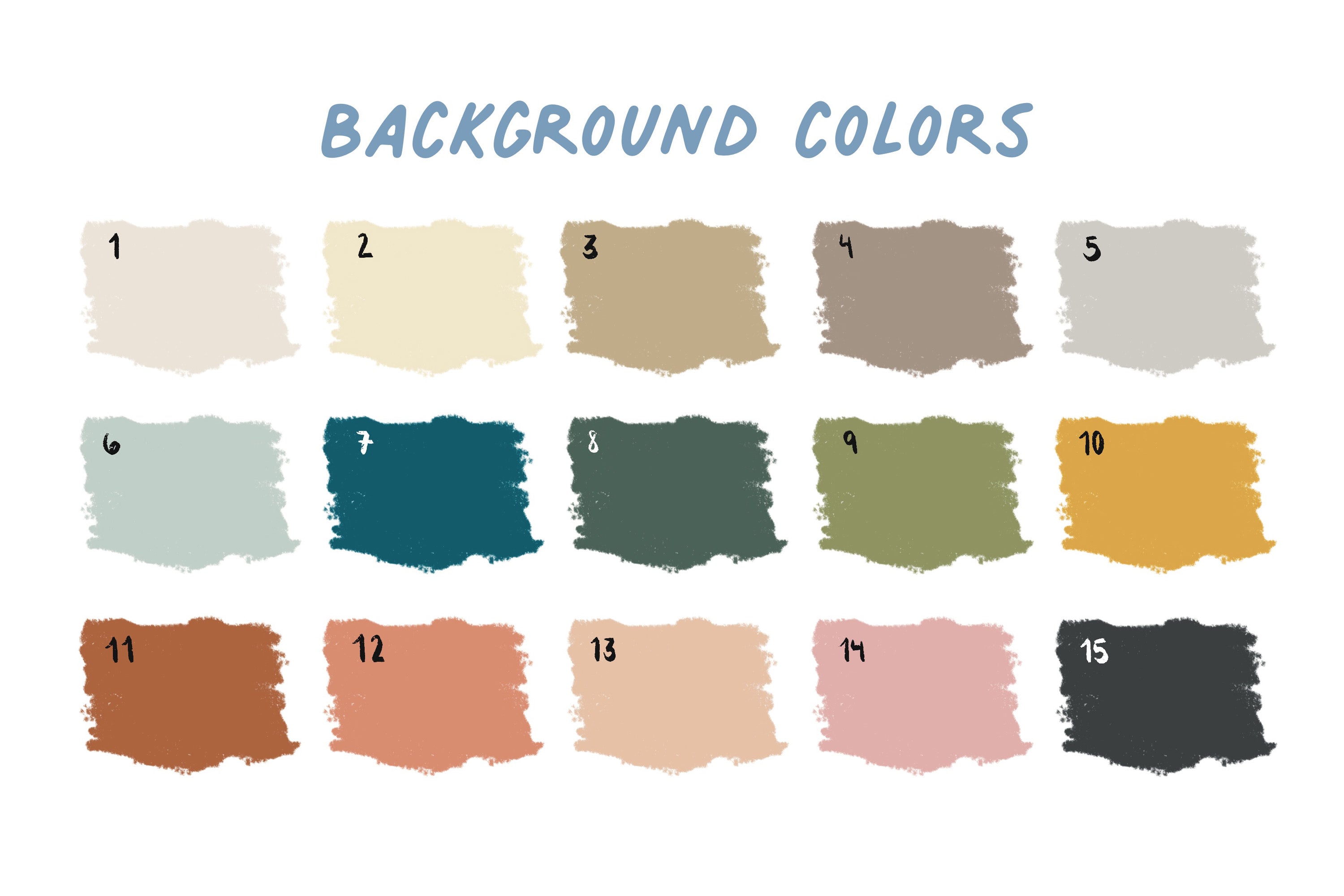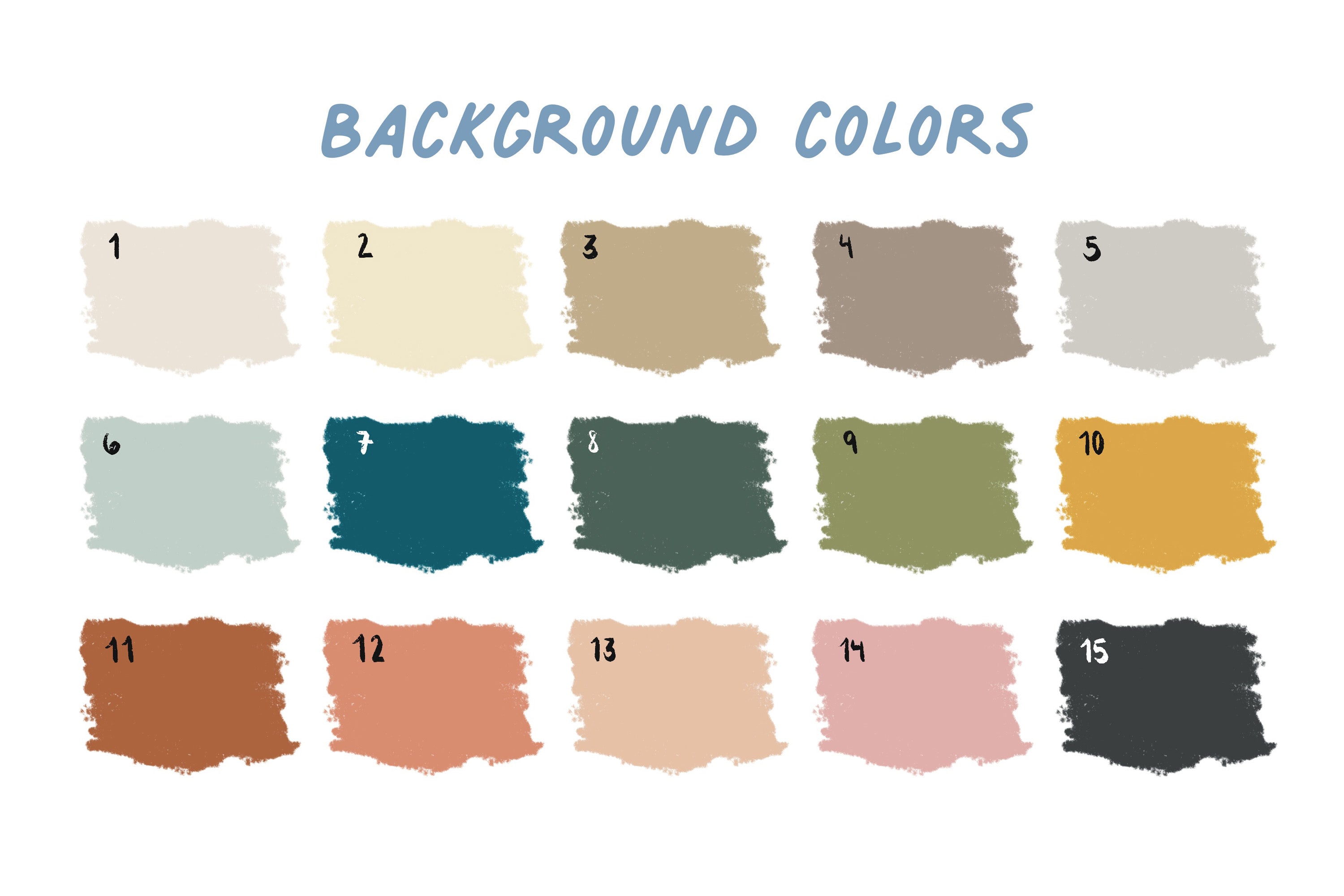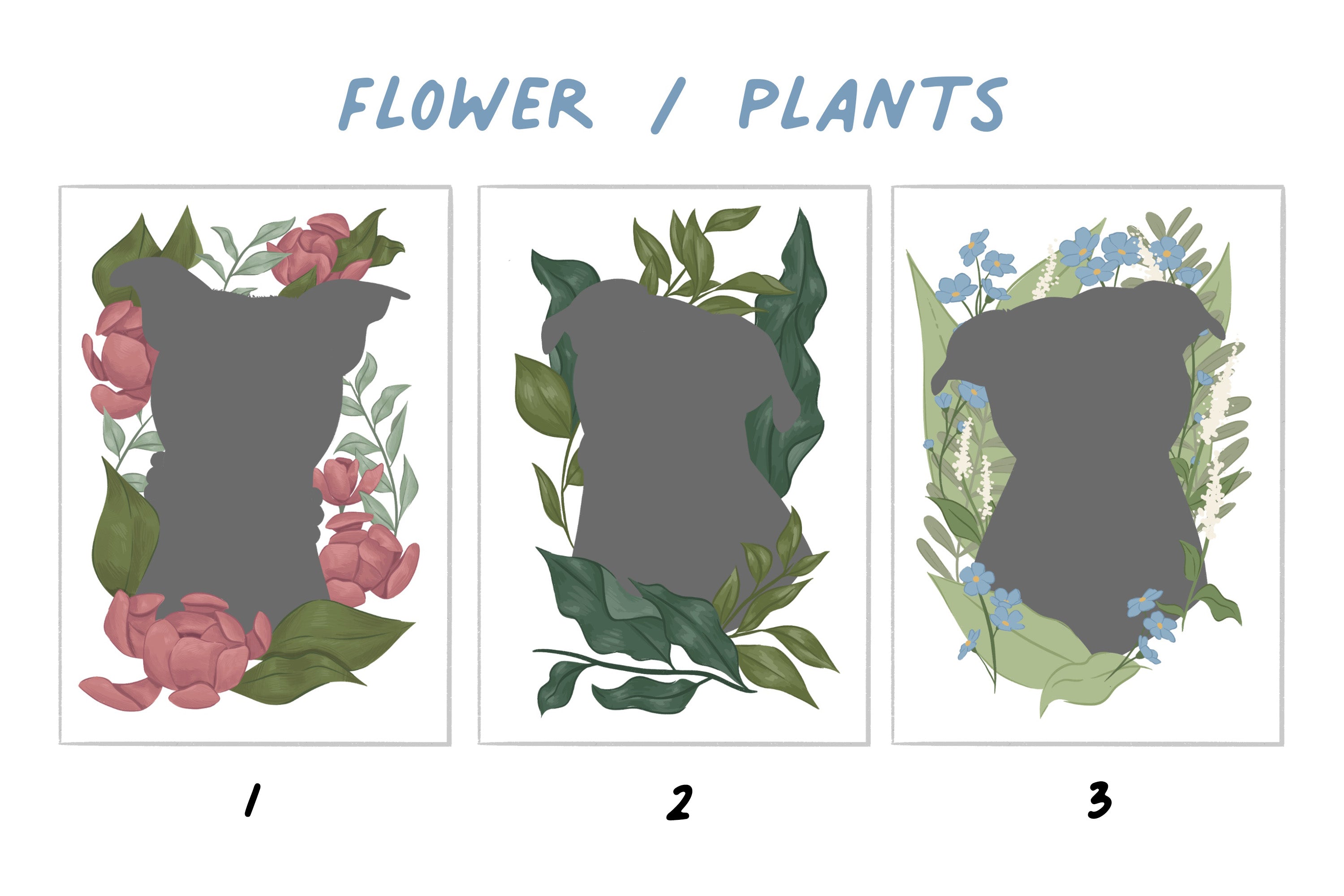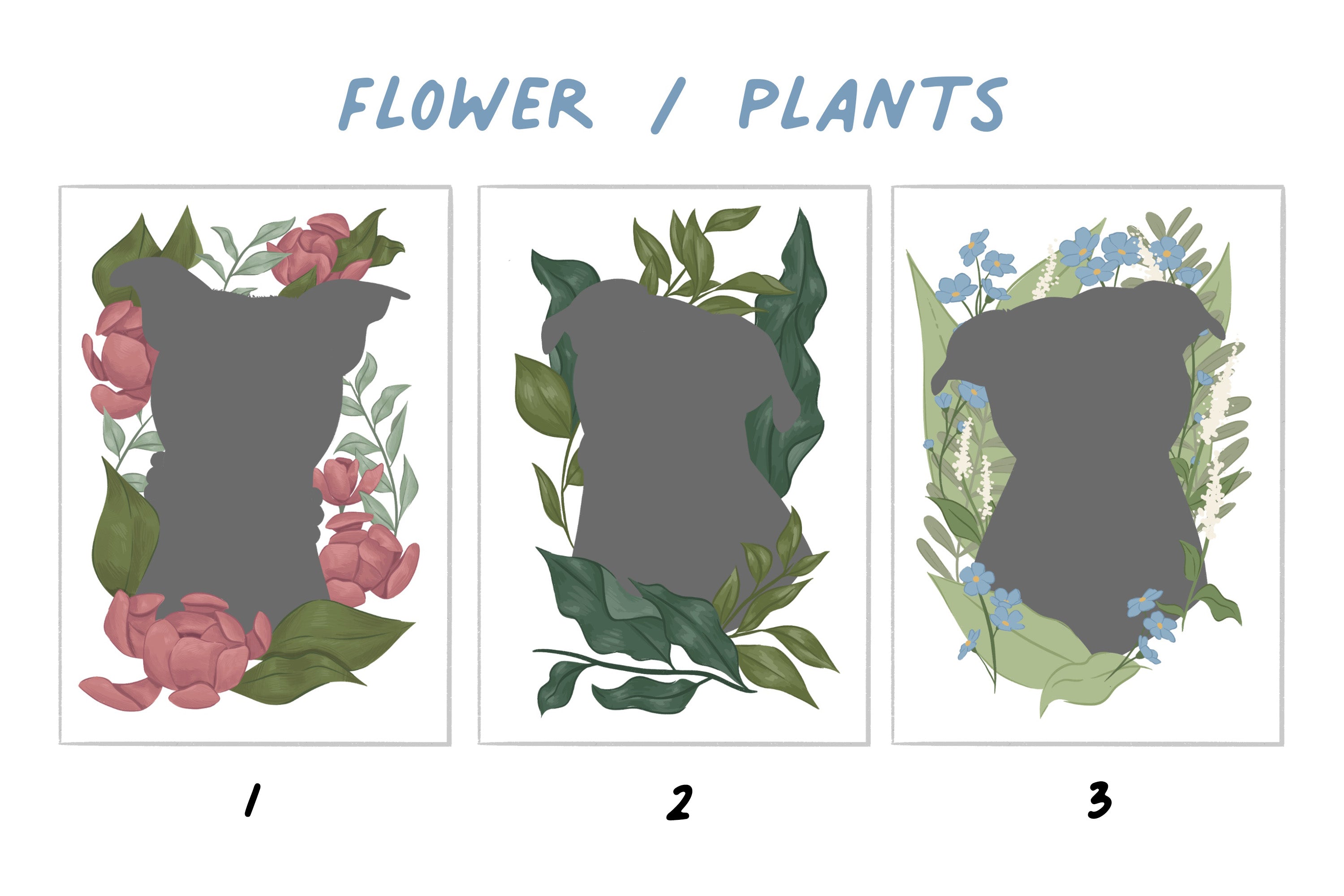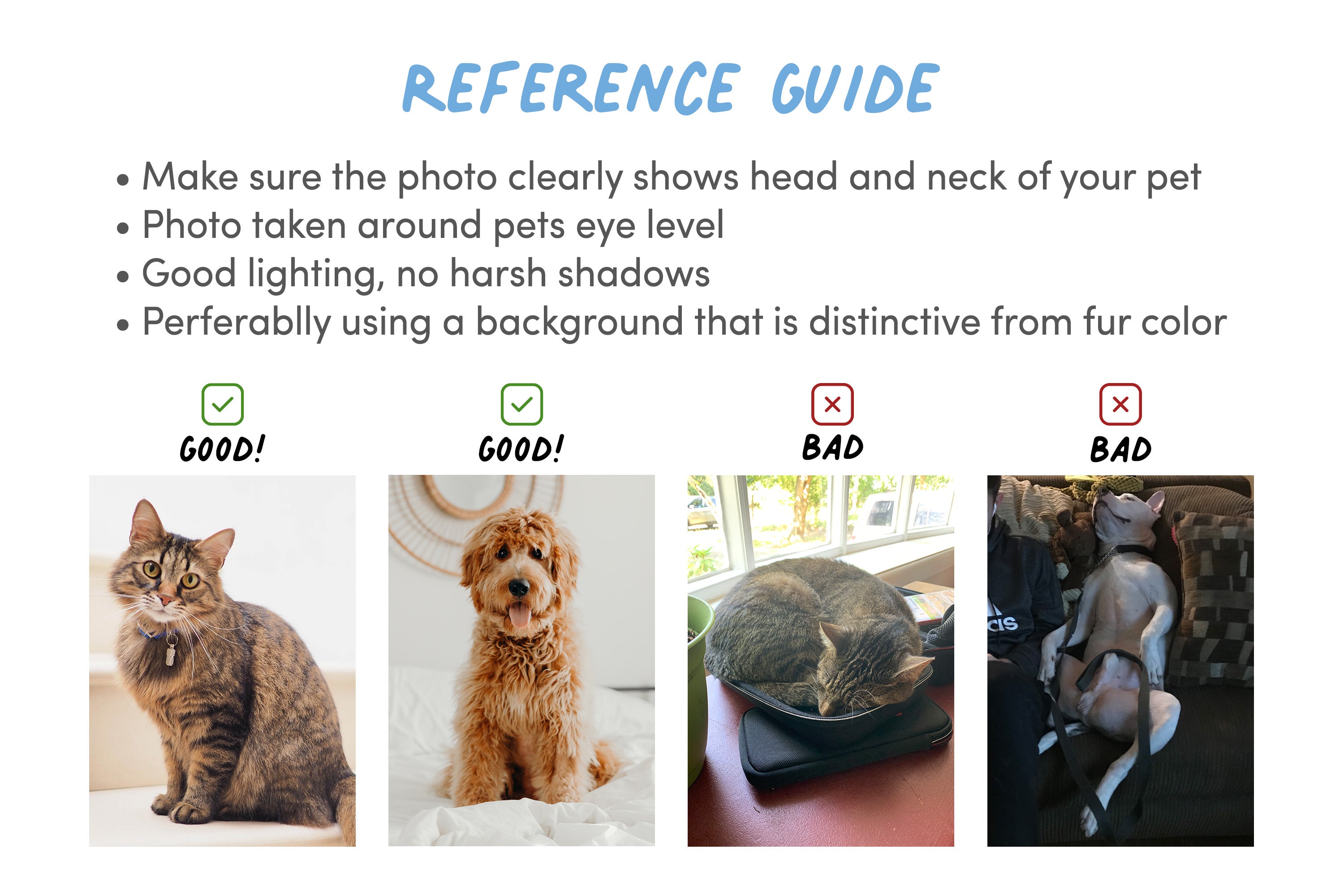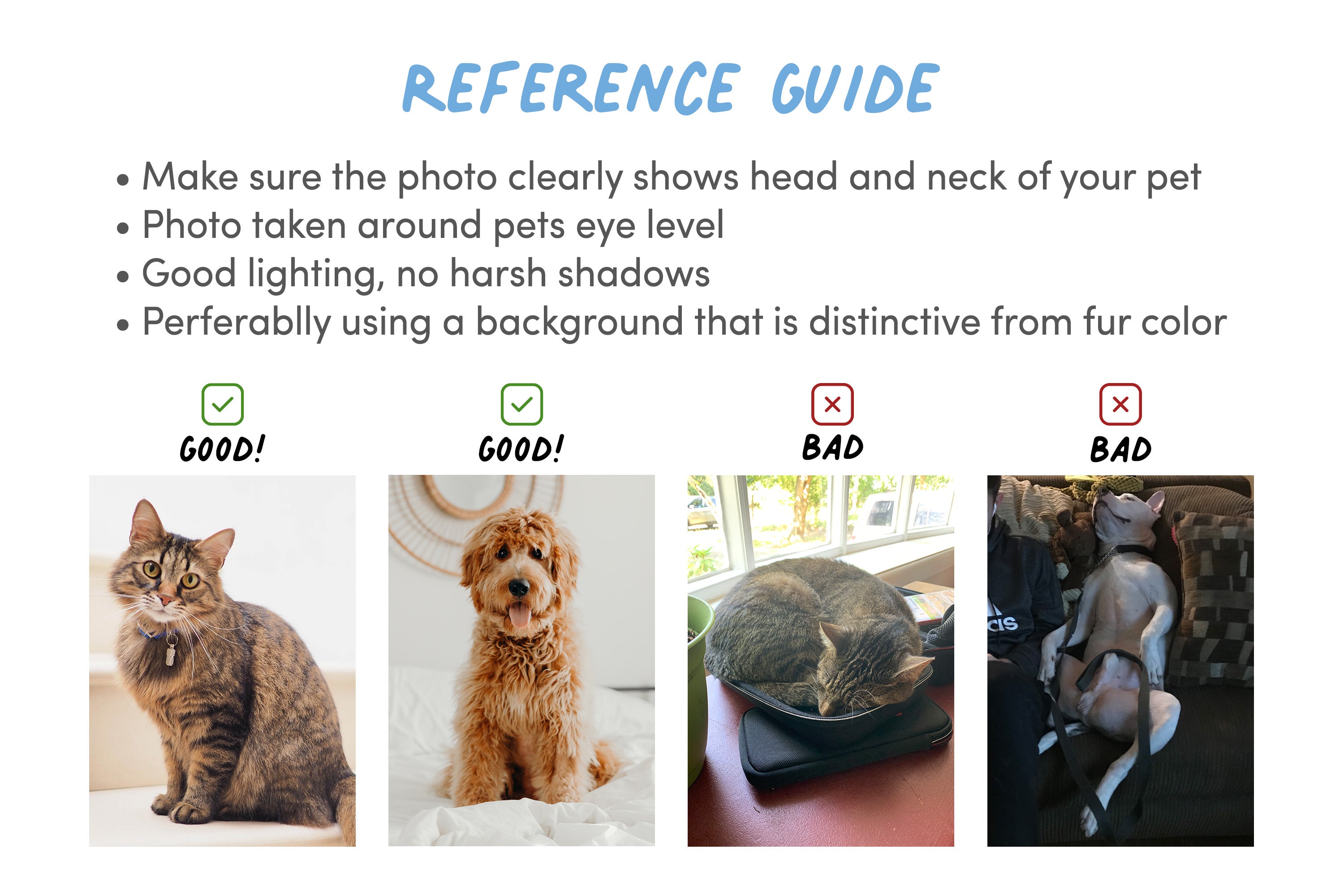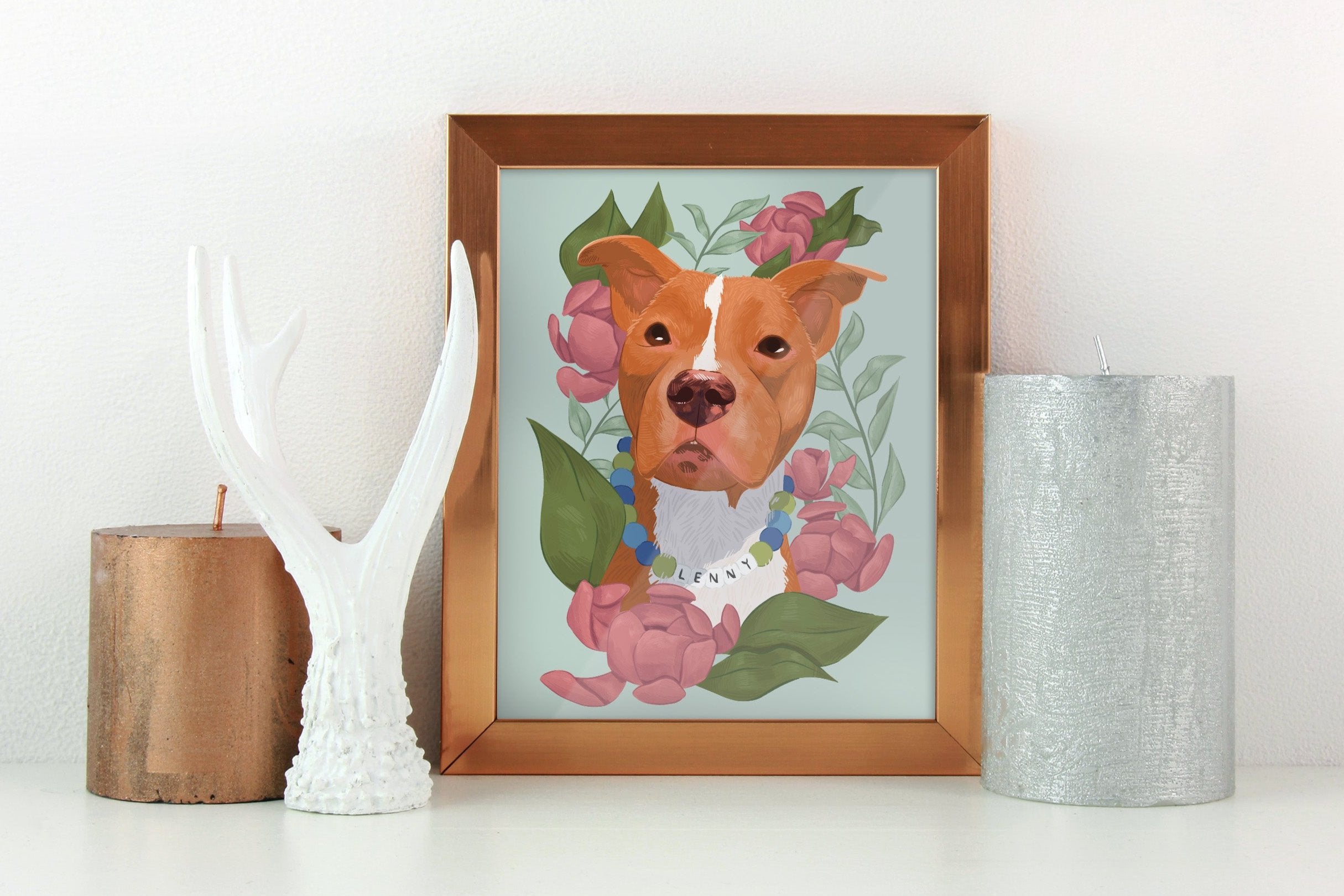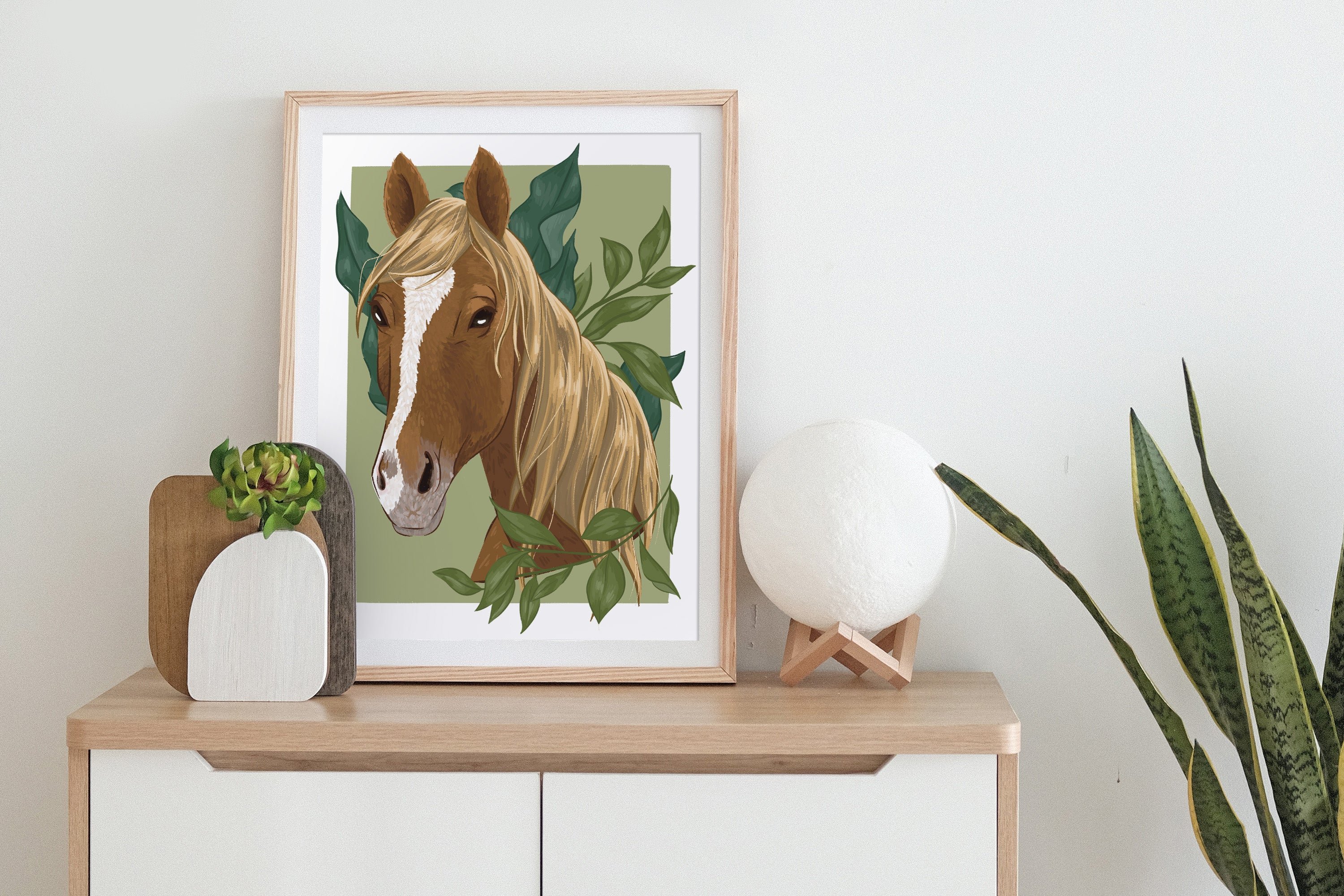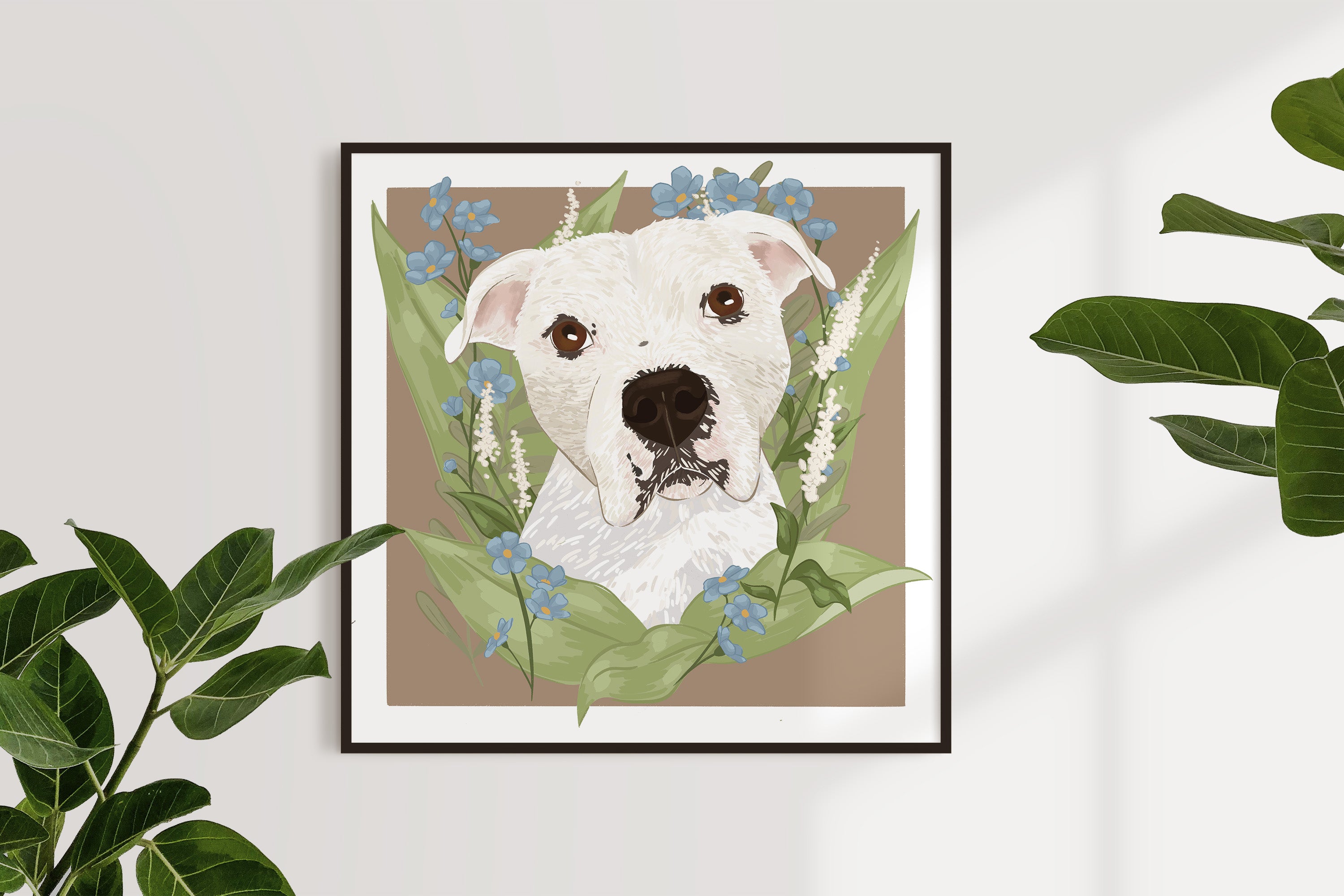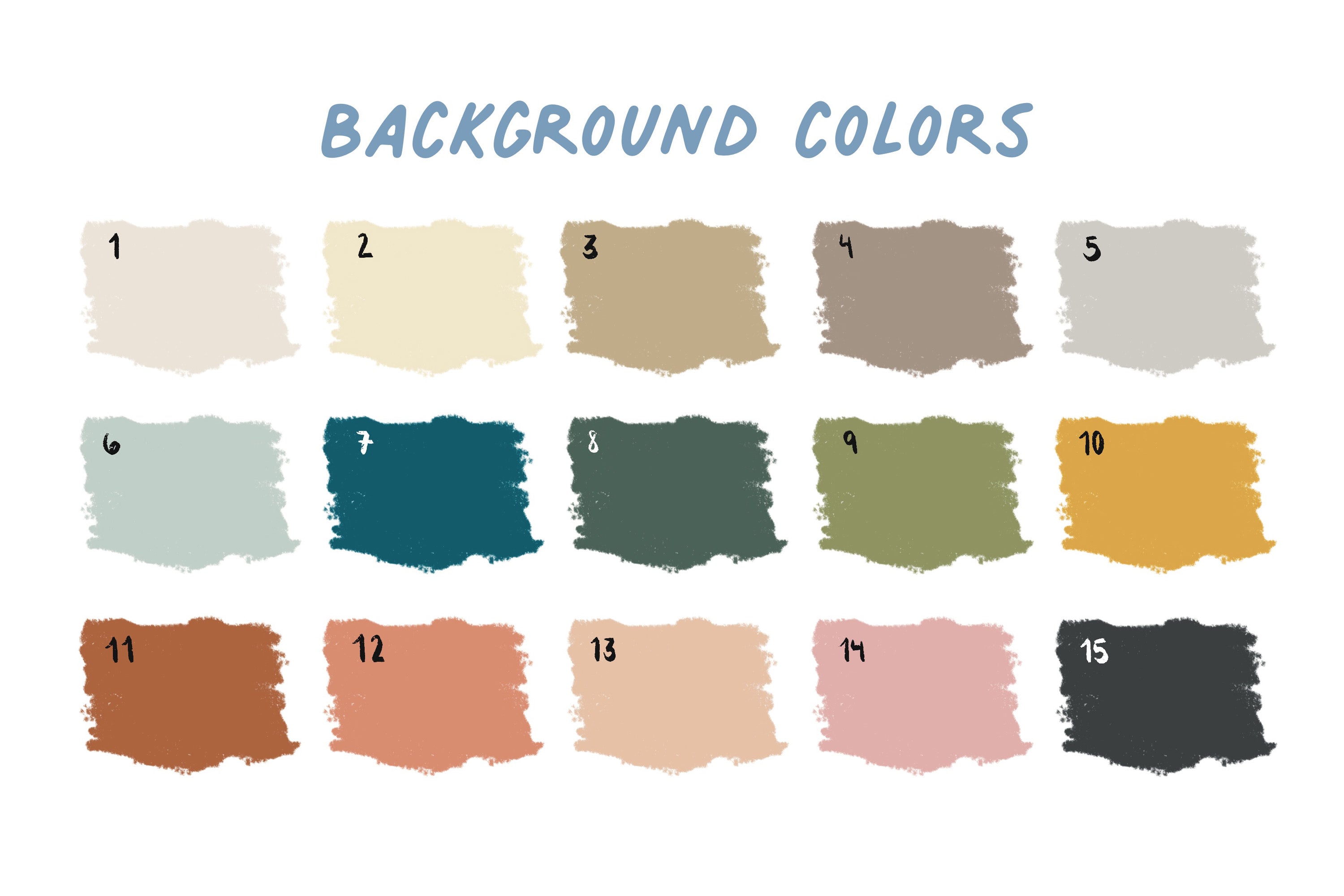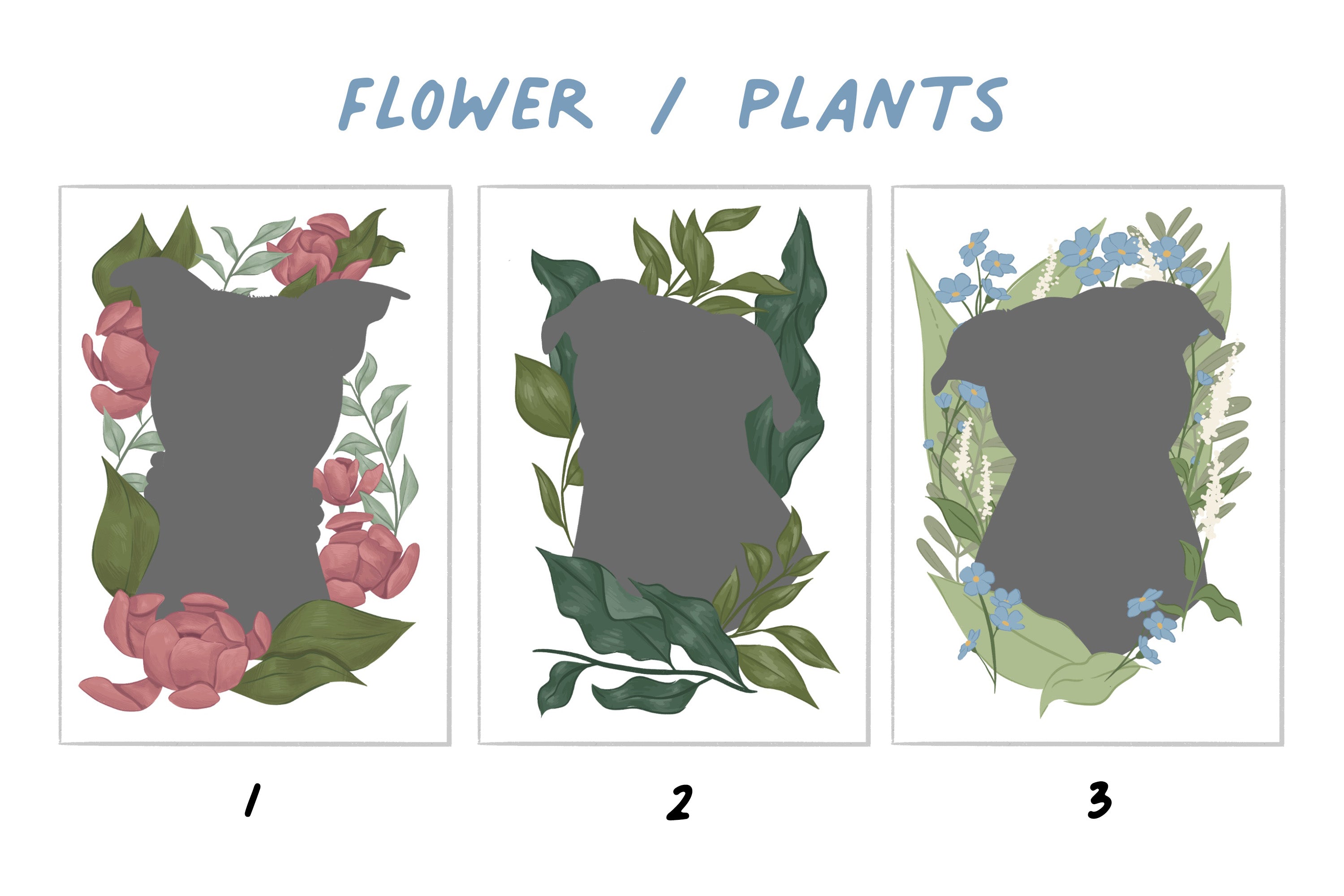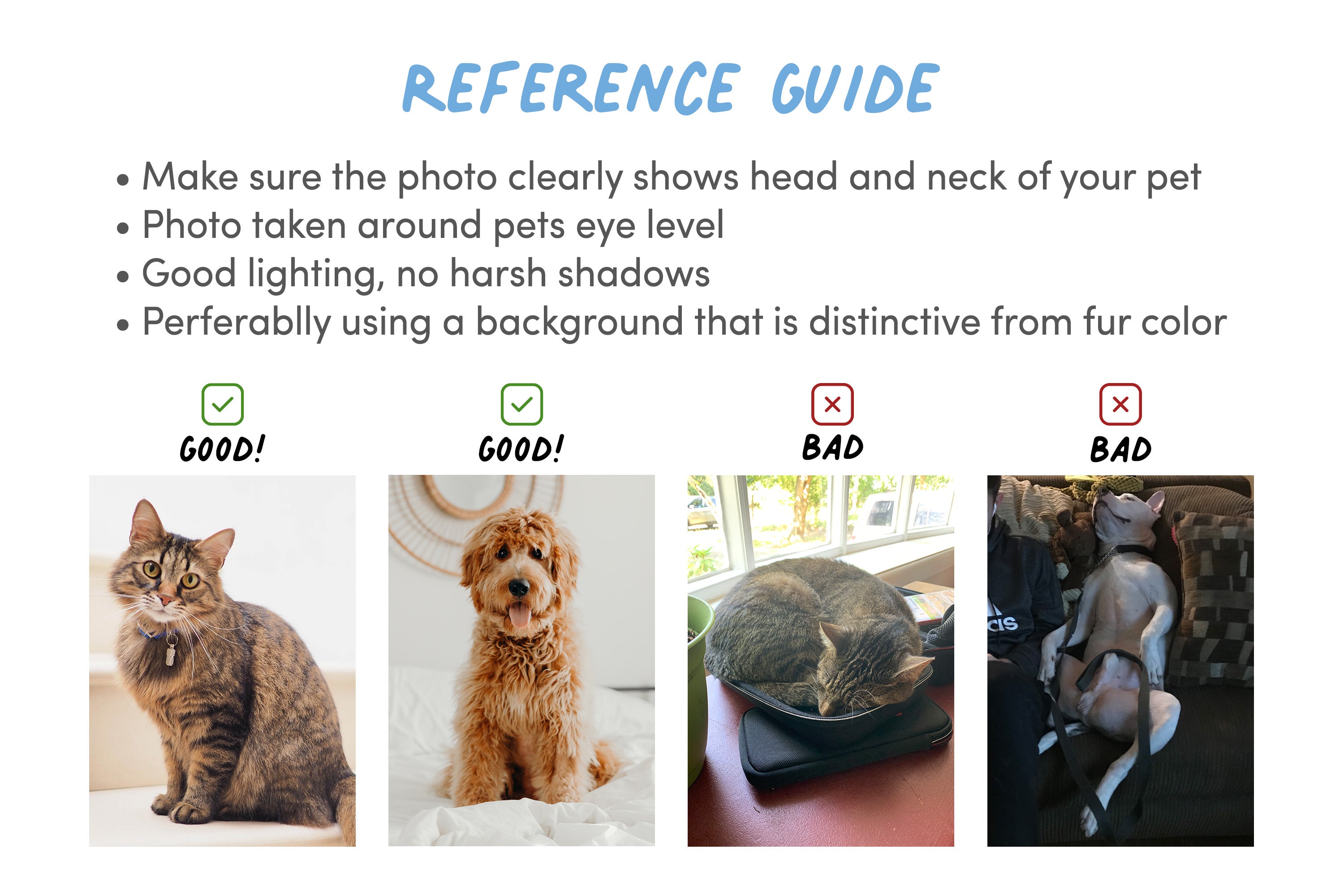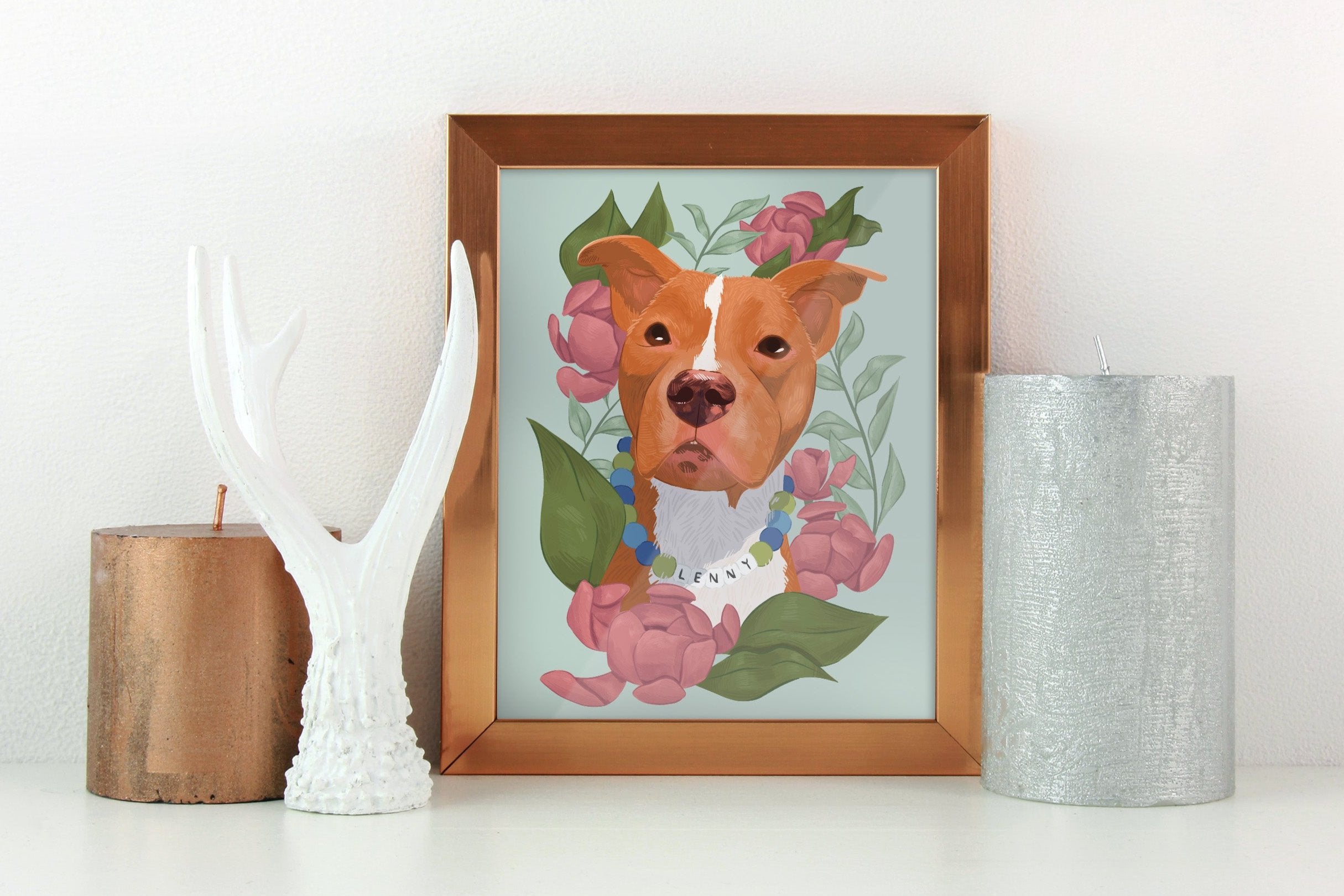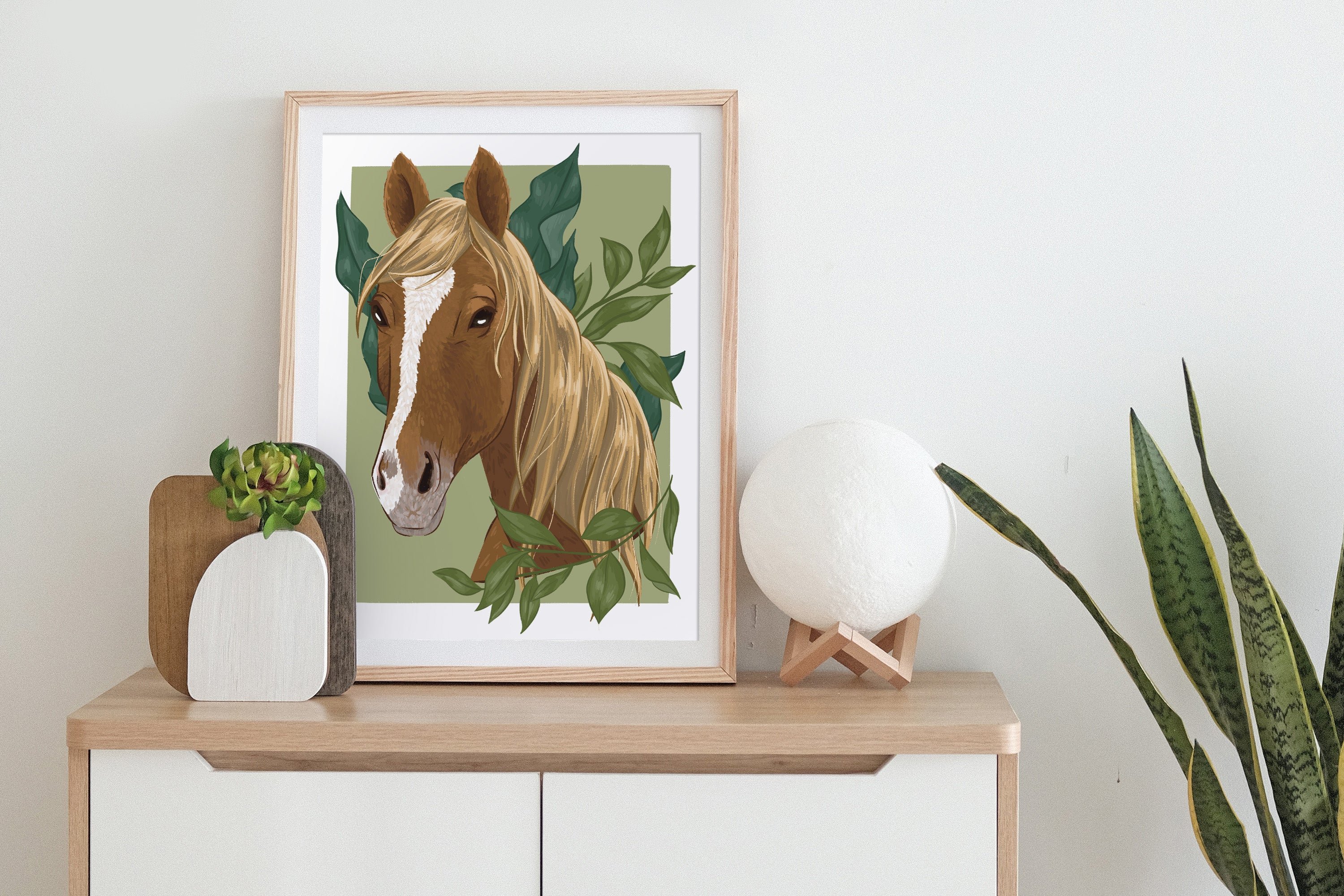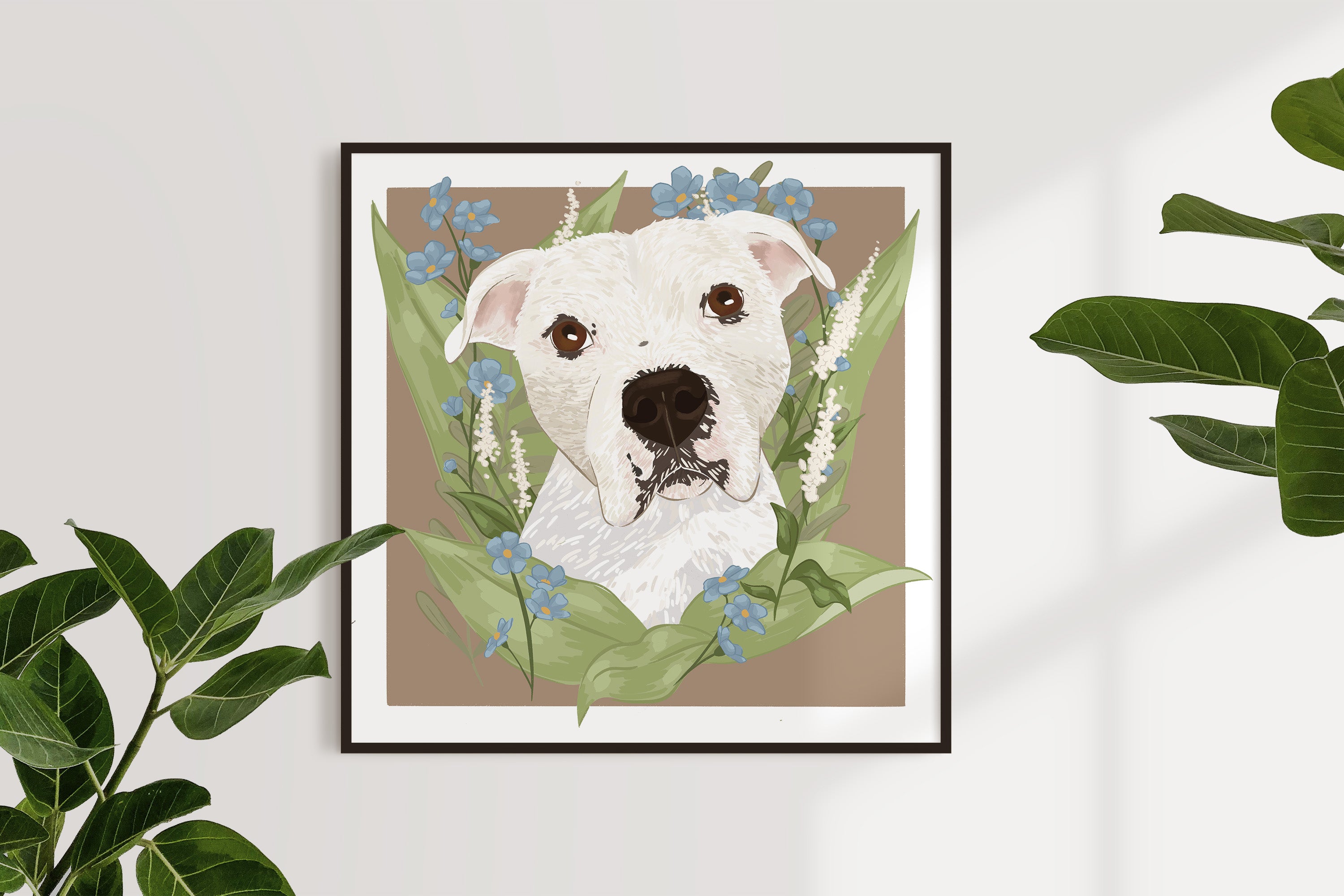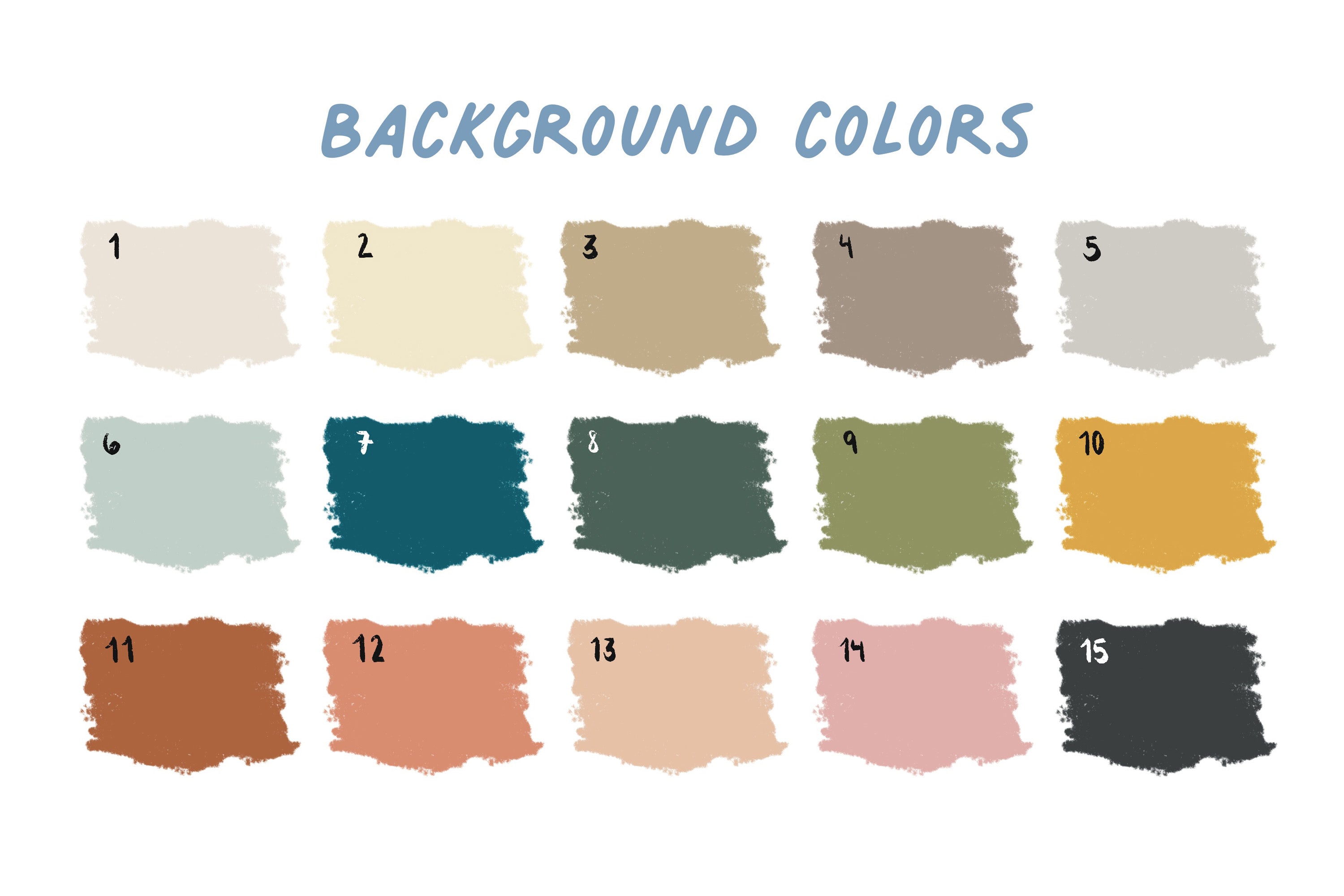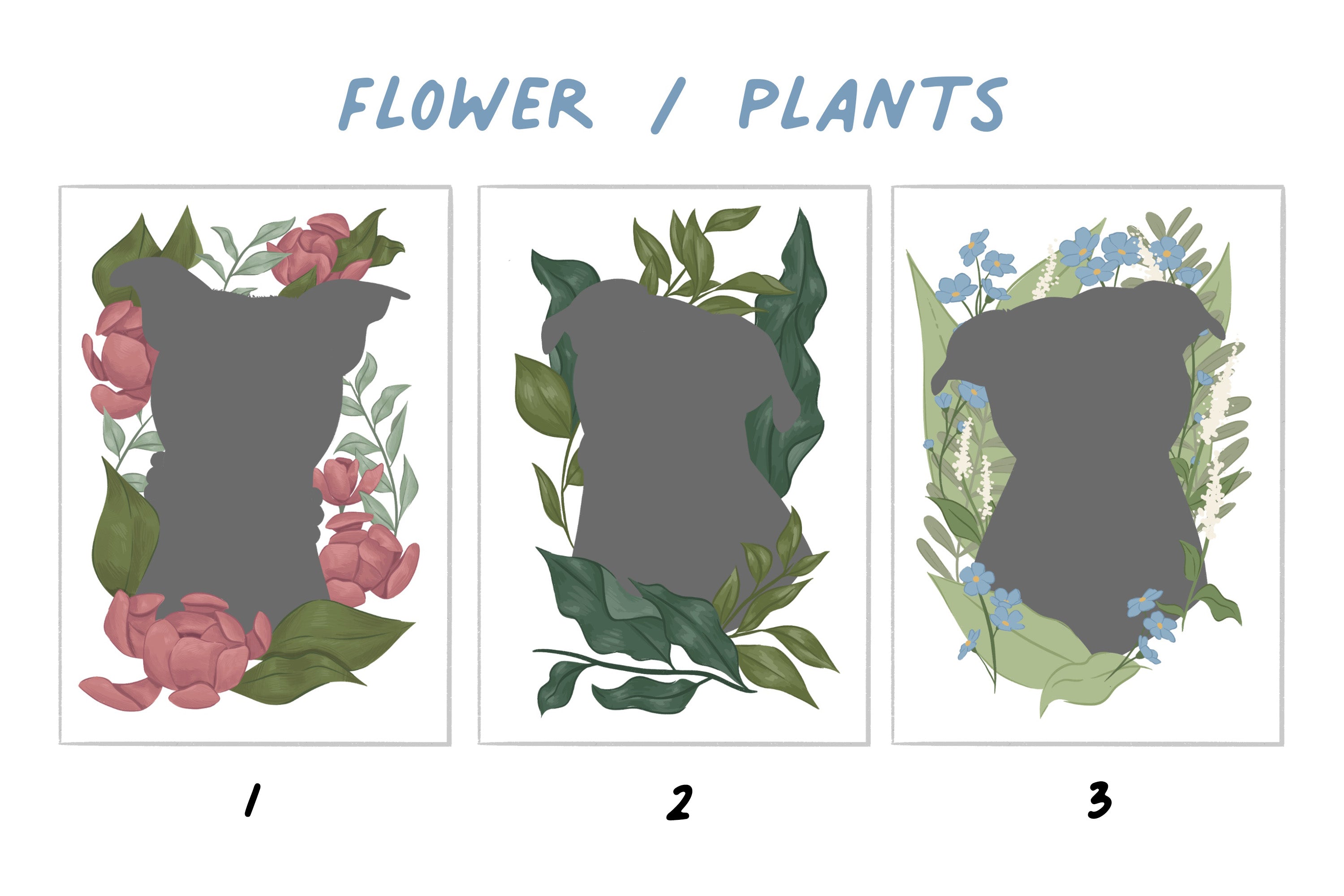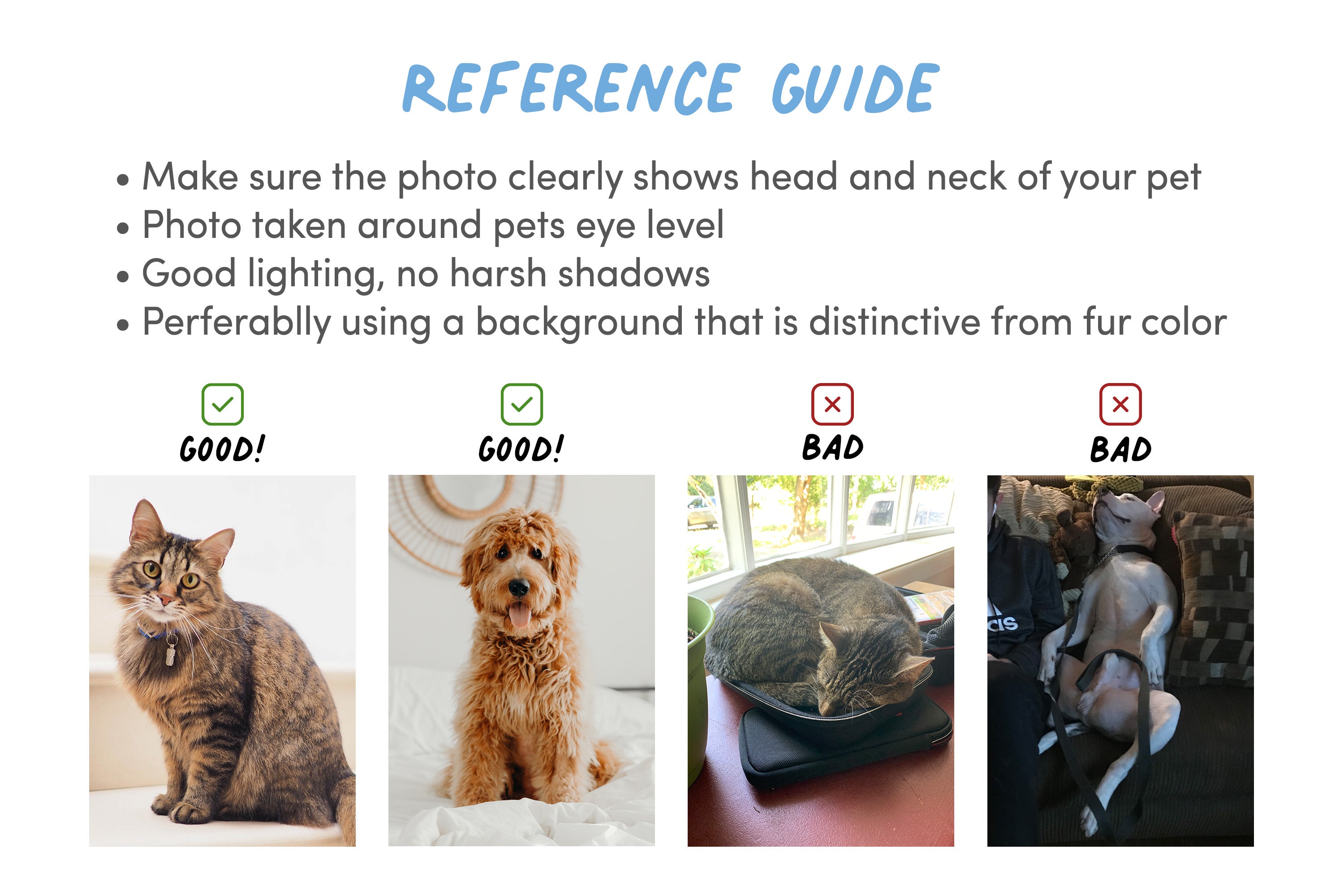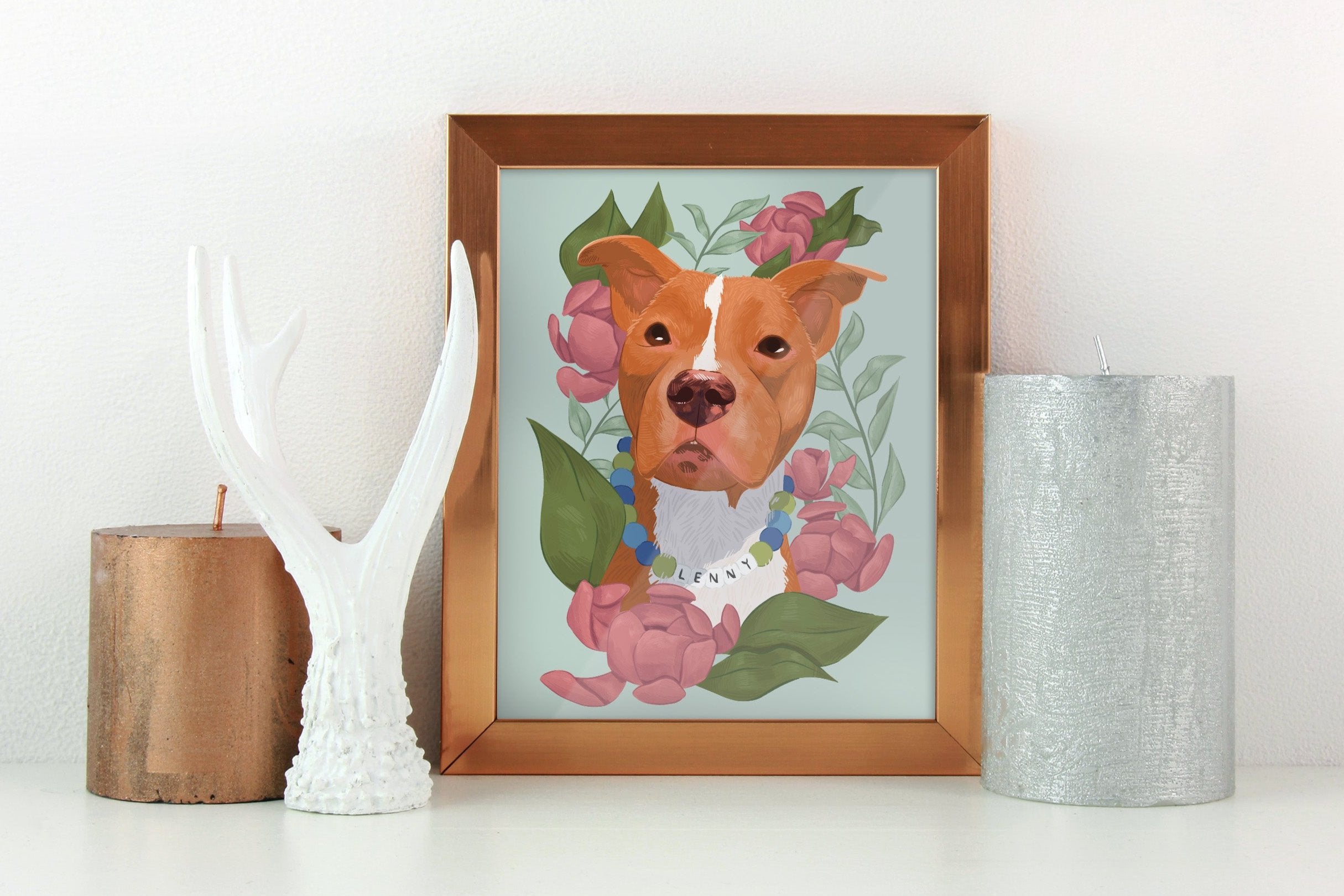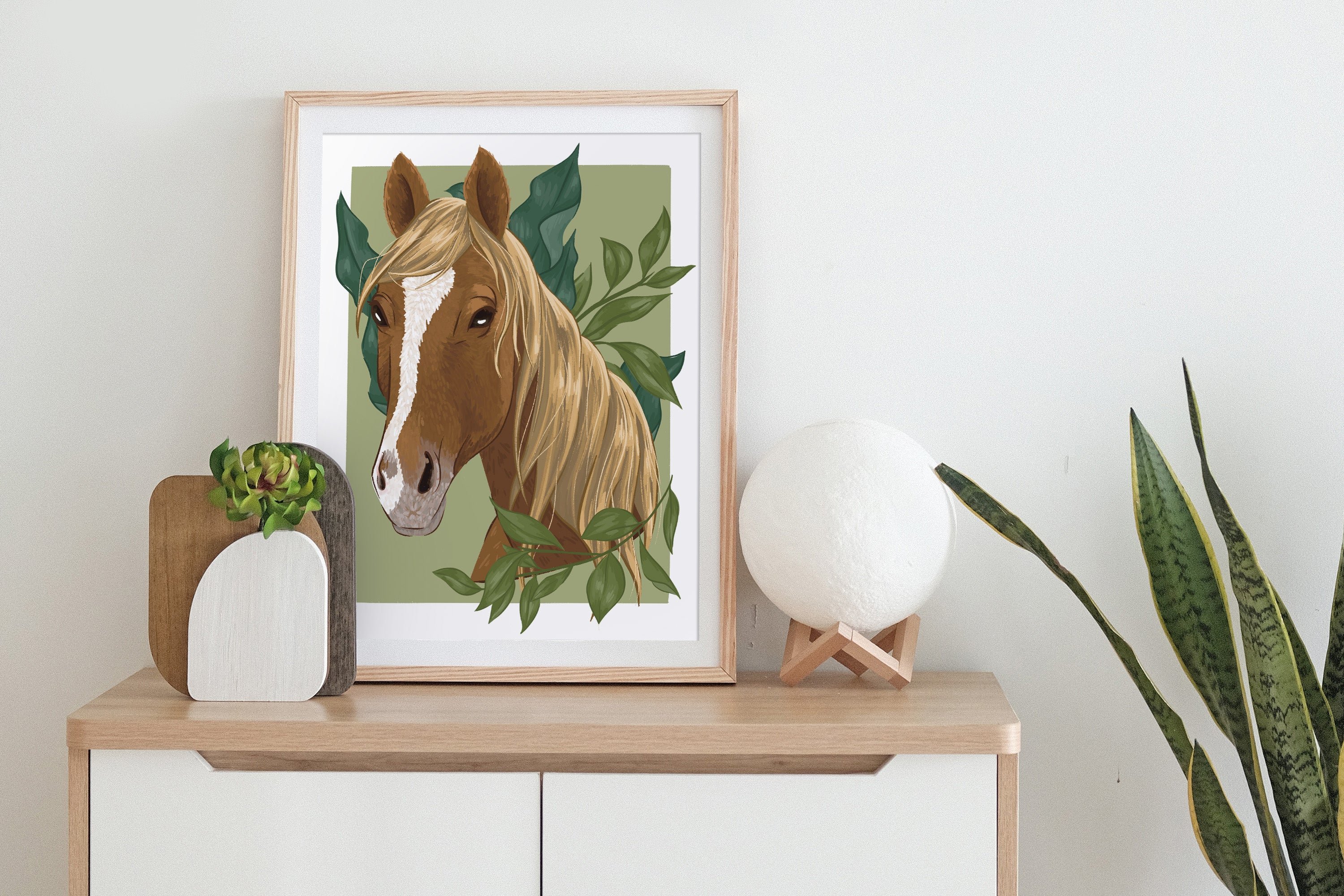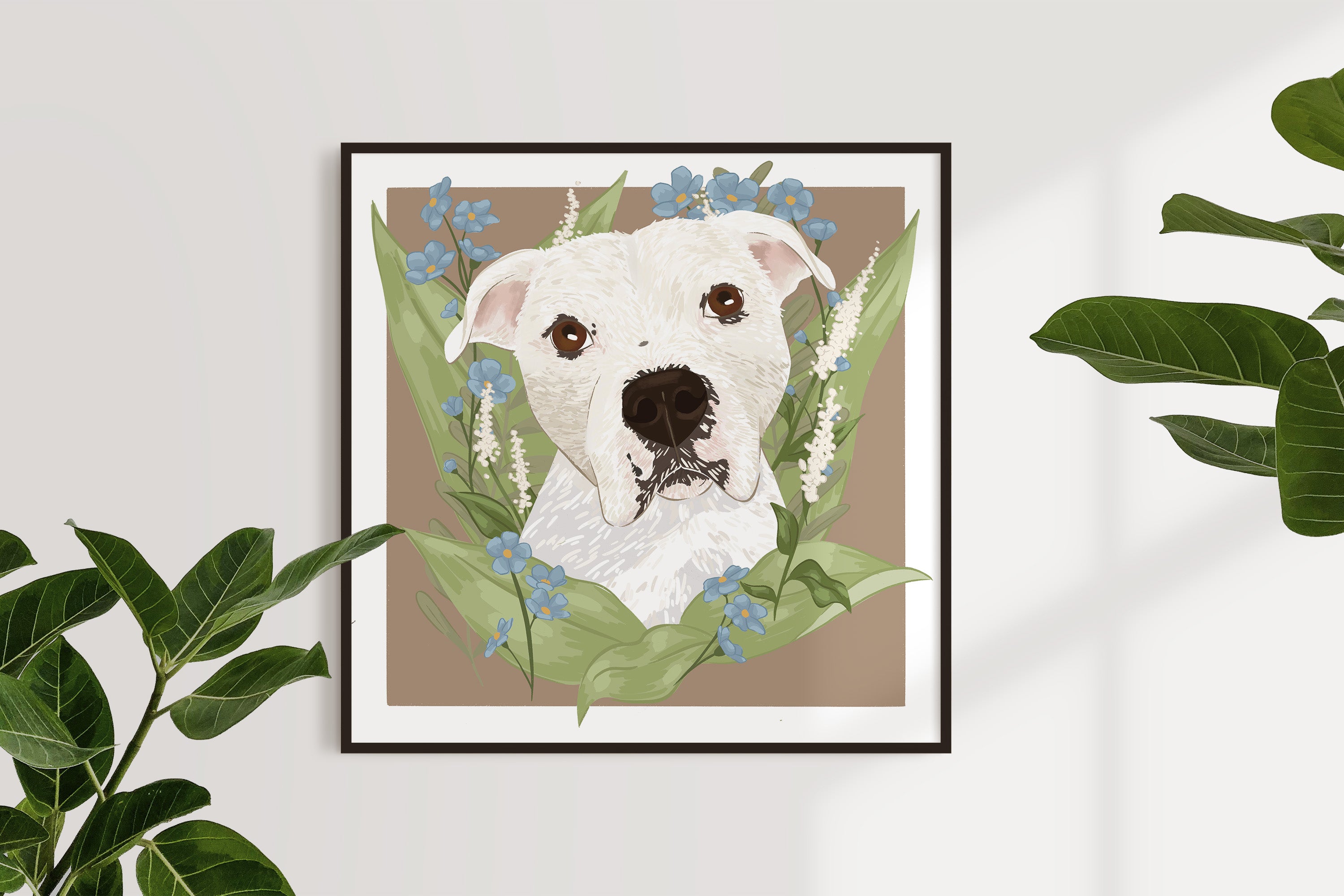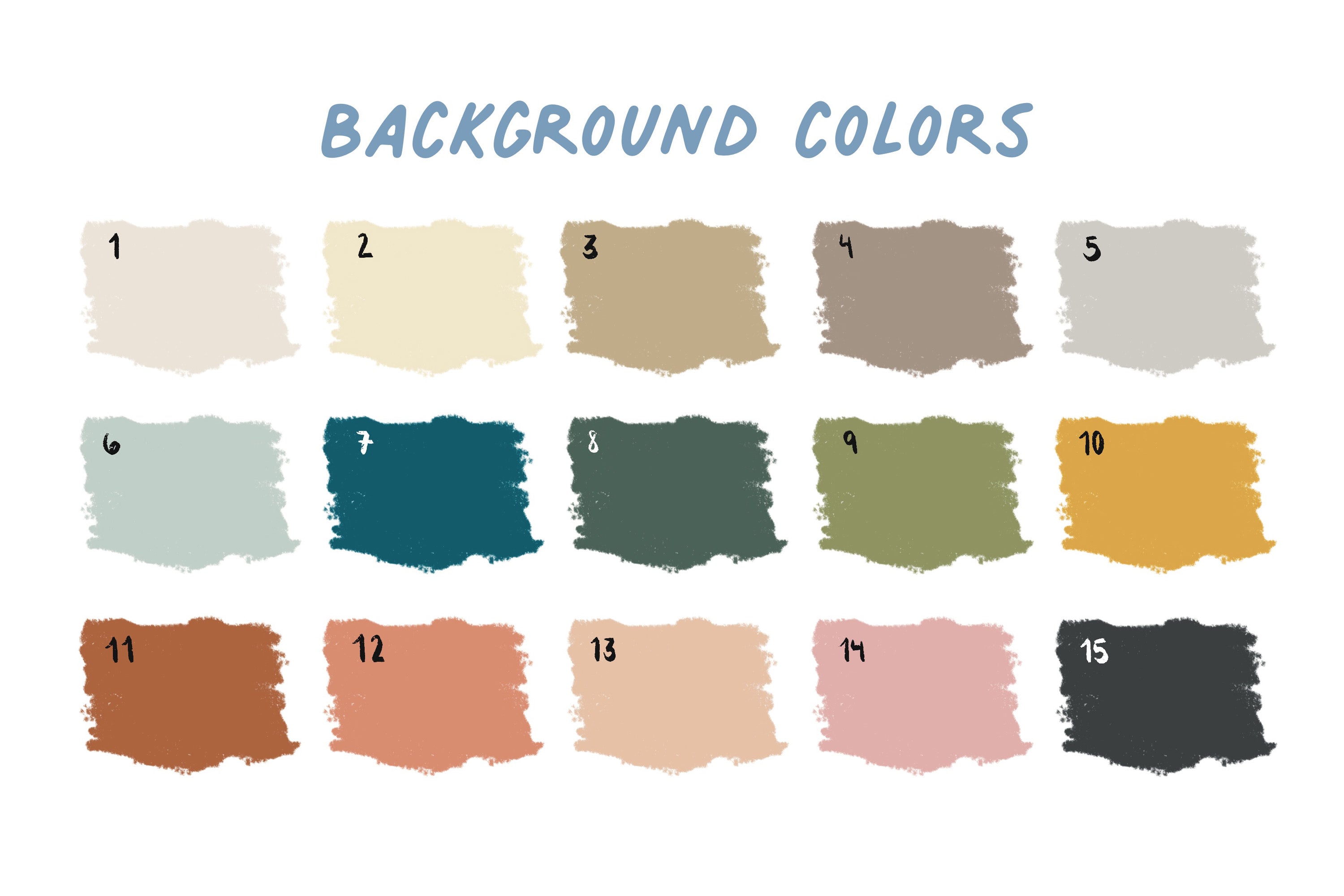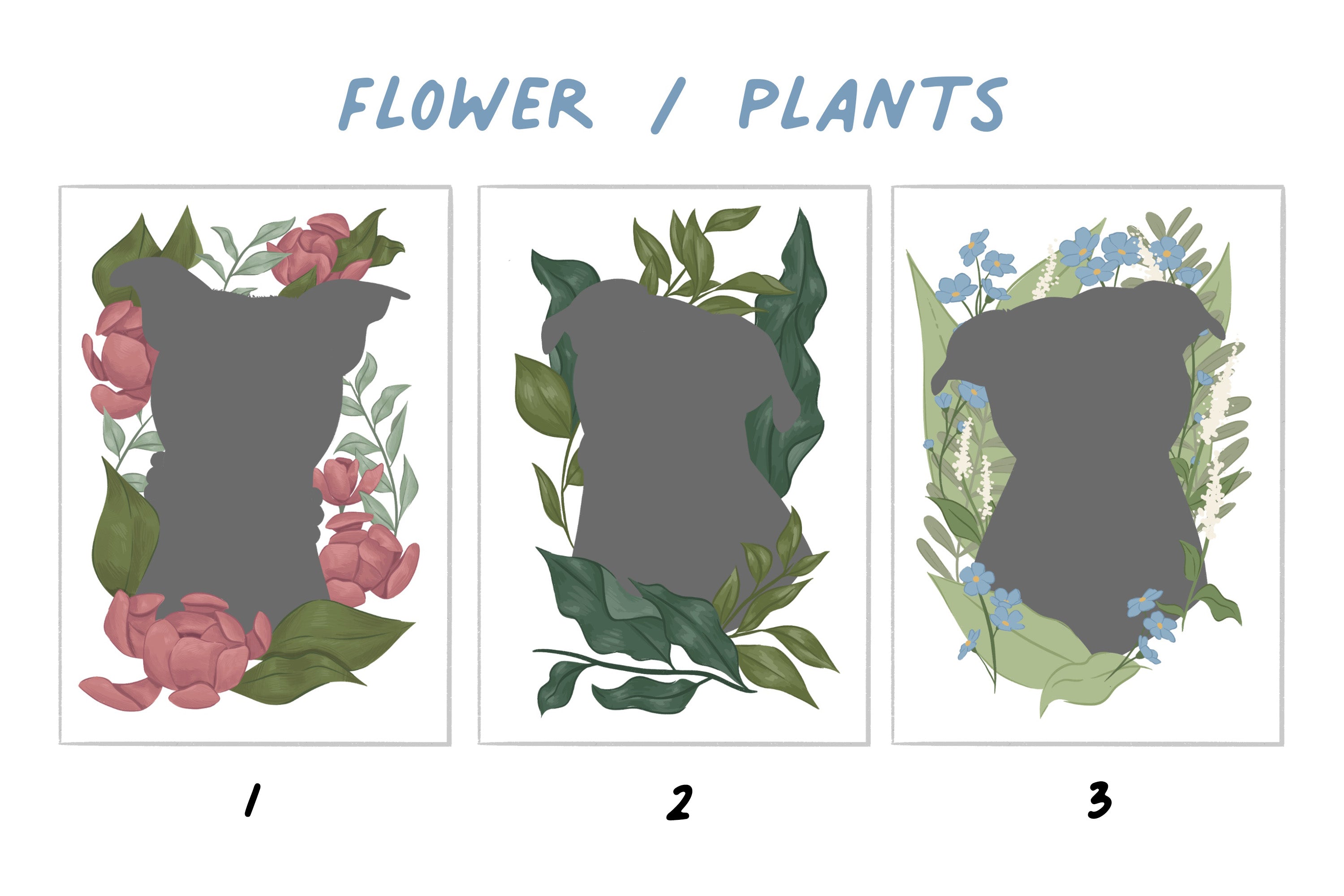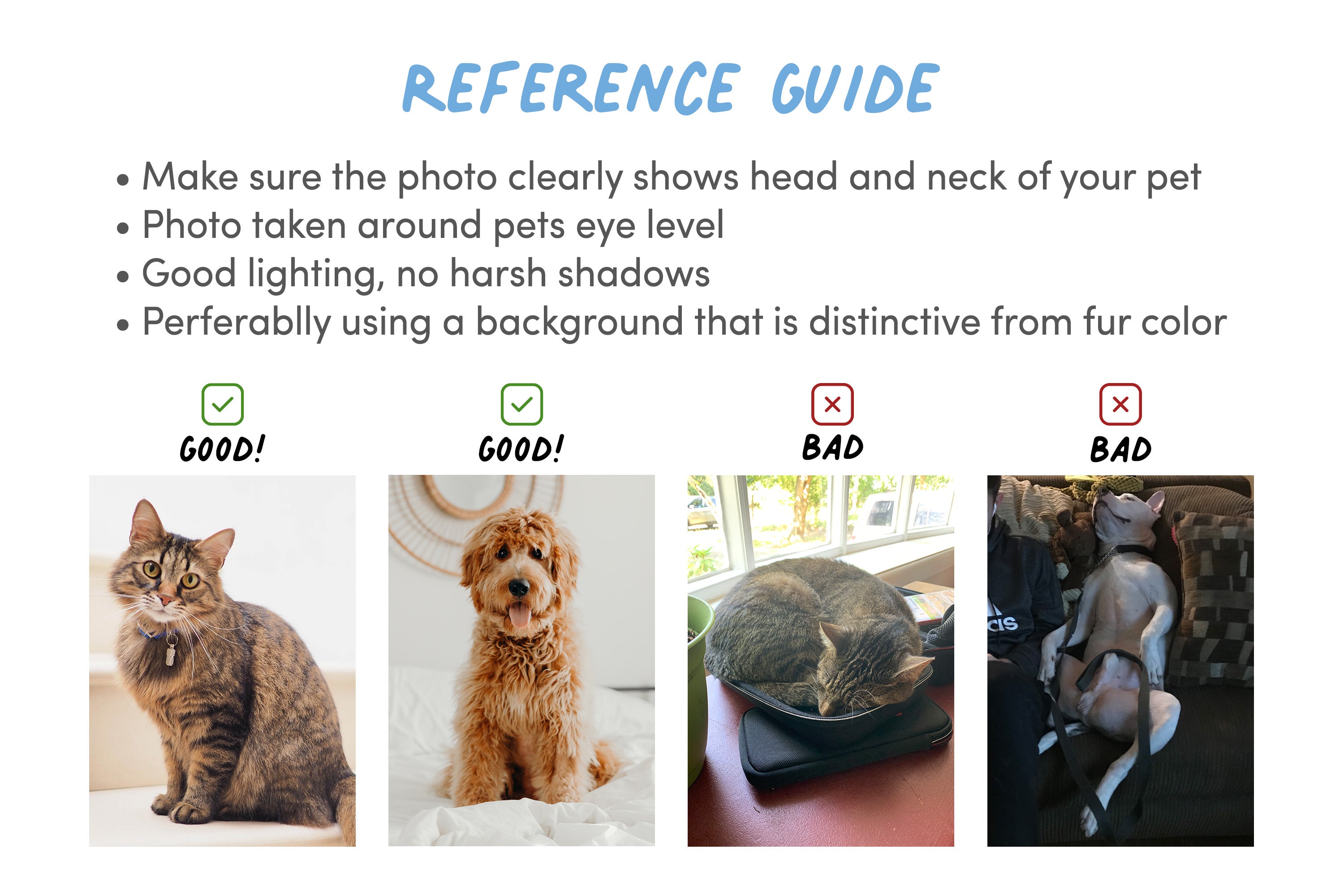 A hand-drawn illustration with vibrant colors that will capture the joy and uniqueness of your pet. Make a lasting memory with this playful and fun art piece!
This single-pet portrait option allows you to customize the background with a specific color and/or floral/plant elements. For an even more personalized look, consider adding a custom background to your portrait. Let us know your vision!
Frankie Cifone crafts these one-of-a-kind illustrations.
Illustrated Digitally with love ❤️
Printed on 300 gsm, acid-free, 100% cotton paper
Made with high quality inks to last a life time
This artwork includes one pet per portrait. If you're interested in a double portrait, please contact me via email or the contact page
Processing time is between 1-2 weeks – from the moment I confirm the references are okay
This is a print only — frames not included
PAW-IT-FORWARD
For every order placed, we donate 10% of profits to a shelter or rescue in need. Because of you, we can help them, so thank YOU!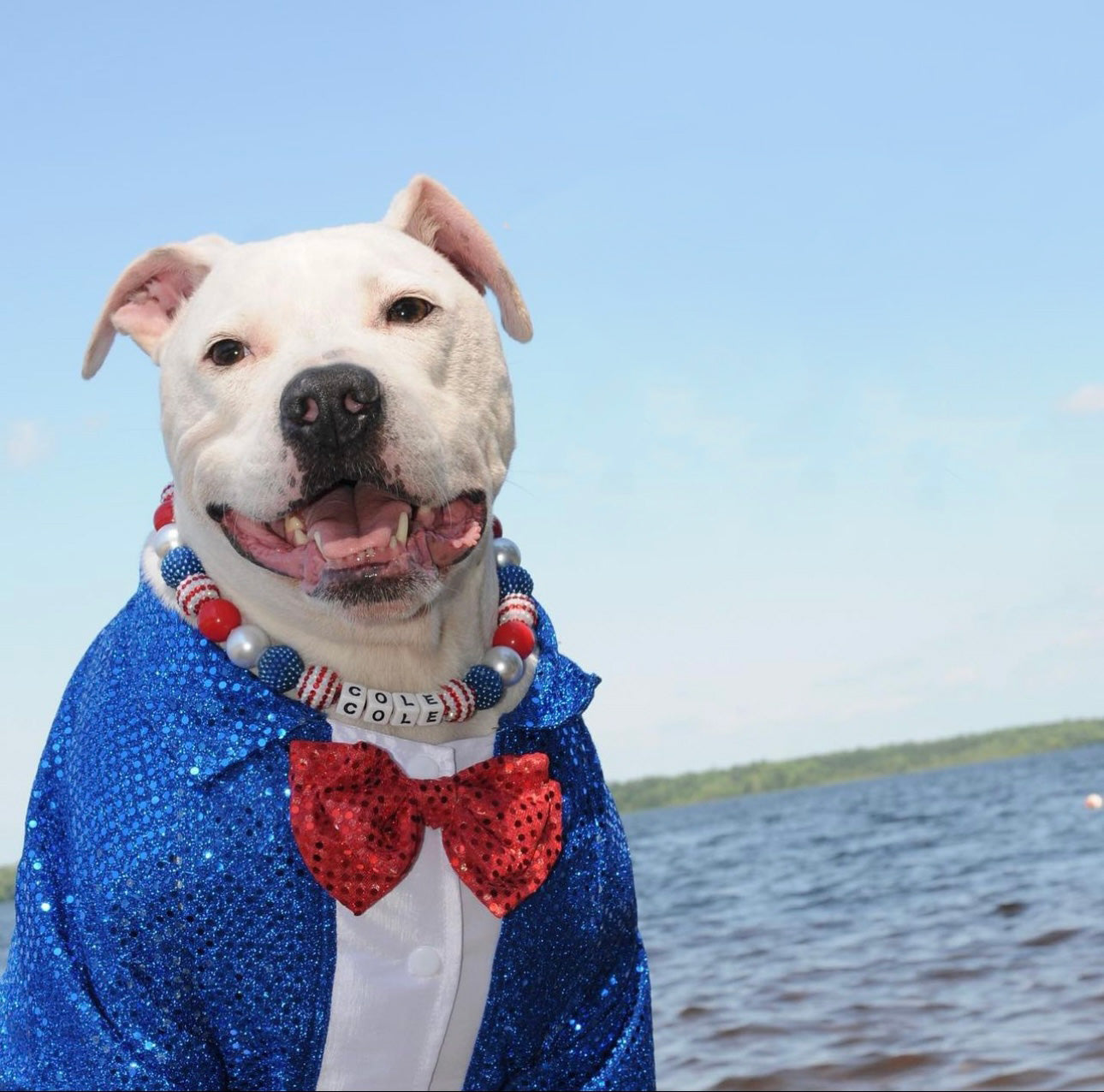 Made in the USA
Every collar is handcrafted in Southern New Jersey. We take pride in making the best collars we possibly can, and work hard to continuously improve our designs!